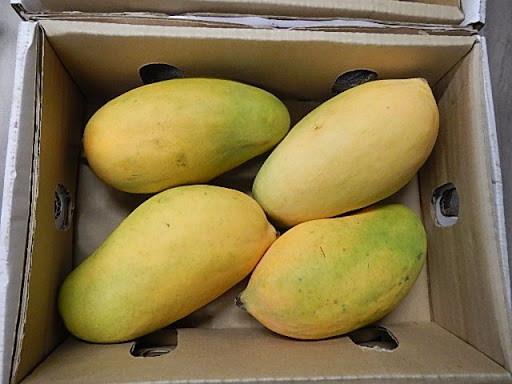 ISLAMABAD: The Special Committee of the National Assembly (NA) on Agriculture Products has asked the concerned authorities to resolve issues pertaining to the export of mangoes as early as possible. 
It also asked Pakistan International Airline (PIA) to facilitate the shipment of consignments of perishable export items, as delays and cancellation of flights were causing losses to the exporters.
The meeting was chaired by NA Speaker Asad Qaiser on Monday, with Planning Minister Asad Umar, Foreign Affairs Minister Shah Mahmood Qureshi, National Food Security & Research Minister Fakhar Imam,  Aviation Minister Ghulam Sarwar Khan, NA members Famida Mirza, Naveed Qamar and PIA CEO Air Commodore Arshad Malik also in attendance.
Representing mango exporters, Waheed Ahmed, head of Pakistan Fruit and Vegetable Exporters, Importers and Merchant Association (PFVA), joined the meeting via video link, apprising the participants of the barriers hindering the export of mangoes.
He informed the committee that due to the partial opening of the Pak-Iran border (three days a week/limited time period), the export of mangoes to Iran was in jeopardy. 
"A limited number of trucks that come from Iran to Pakistan are being utilised to export mangoes to Iran, and this is not sufficient to meet the demand of our importers," he stated. 
Similarly, the committee members were briefed about issues being encountered in the by-air export of mango and problems experienced from the national carrier due to inadequate facilities and high freight charges.
The participants, keeping in view the current state of the economy and amid the likelihood of huge financial losses to the agriculture sector, assured the exporters of all possible support in the resolution of their problems. 
The federal ministers stated they would ensure the enhancement of exports and upliftment of the agriculture sector through close coordination among the concerned ministries and departments.
During the meeting, it was unanimously agreed that the duration for the opening of the Pak-Iran border would be extended for mango exports and that the number of trucks coming from Iran to Pakistan would also be multiplied. The committee also instructed the national flag carrier to extend cooperation and support to exporters.
Earlier, mango exporters informed the committee that by increasing the share of PIA in the export volume of mangoes, the government could save valuable foreign exchange, being paid to the foreign carriers as freight charges for mango exports. This saved amount could be translated into revenue generation for the national carrier.
On the committee's advice, it was decided that a meeting would be held on Tuesday between the PFVA mango exporters and a team of PIA led by CEO Arshad Malik. The committee on interior affairs was directed to send its recommendations on issues related to the export of mangoes to Iran.
Waheed Ahmed later lauded the sincere and concerted efforts of the committee members in resolving the export issues, which had multiplied after the Covid-19 outbreak.