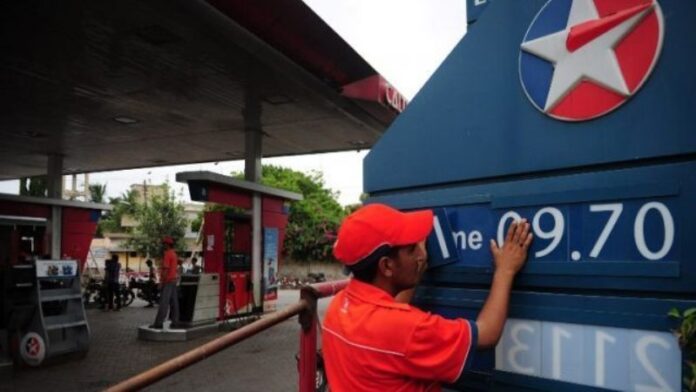 The federal government on Thursday decided against increasing the prices of petrol and diesel till September 30.
Prime Minister (PM) Imran Khan said that people in the country, especially of Karachi, are facing hardships due to the recent rains which is why he had refrained from putting more burden on the nation.
In August, the Oil and Gas Regulatory Authority (OGRA) prepared two separate proposals to increase prices by Rs3.5 to Rs9 per litre.
The premier rejected the proposal as part of the government's bimonthly practice of deciding whether to change or maintain the prices of petroleum products.
The first proposal has been prepared in the light of prices of petroleum products in the global market," sources in OGRA told local media outlets.
According to this proposal, the price of petrol would go up by Rs3.5 and high-speed diesel by Rs3.75 per litre.
The second proposal was made keeping the petroleum levy on petrol and diesel at Rs30. Under this proposal, petrol prices would be increased by Rs8 while high-speed diesel would go up by Rs9 per litre.