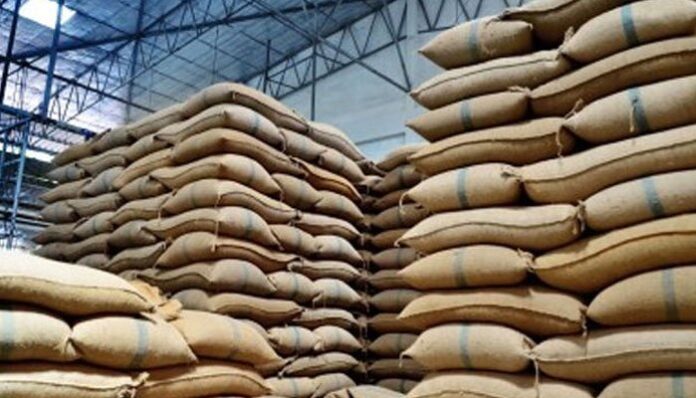 LAHORE:The Punjab government is closely monitoring wheat and sugar situation in the province to ensure smooth provision of these commodities to people at government fixed rates.
Official sources said here on Saturday said that the provincial government's decisions taken in Friday's meeting were specifically targeted at avoiding any further crisis.
The meeting, presided over by Punjab Chief Minister (CM) Sardar Usman Buzdar, fixed minimum price of sugarcane as Rs200 per maund while an approval has also been accorded to sugarcane crushing in south Punjab districts from November 10.
Crushing season in other districts of Punjab would start from November 15.
Agriculture department sources said that this year, wheat crops would be cultivated on 17,000,000 acres of land in Punjab from which more than 26,000,000 tonnes of wheat yield was expected.
Sources further said that this year, the agriculture department has made available wheat seed in abundance, adding there was no shortage of water for irrigation.
"Under Prime Minister Agriculture Emergency Programme (PMAEP), over Rs12 billion were being spent to boost per acre yield of wheat while over Rs8 bn would be utilised to enhance per acre produce of sugarcane," it was further stated.
It is pertinent to mention here that strict action was also being taken by the authorities concerned to check hoarding of wheat and sugar and to ensure selling of these items at official rates.
Wheat was being imported to improve wheat and flour situation and to tackle mafias behind creating artificial shortage of the commodity.
Earlier on Friday, the Ministry of National Food Security and Research (NFSR) said that Pakistan was wheat secure till the next harvest and claims of excessive shortage were fallacious.
In a statement, the ministry said provincial crop reporting services informed it that there was a shortage of 1.6 million tons of wheat.
To bridge the shortfall, it was decided to import wheat with a three-pronged strategy – imports through public and private sectors as well as under a government-to-government (G2G) arrangement.
"The public sector is importing wheat through G2G in two ways. Pakistan Agricultural Storage and Services Corporation (Passco) will bring 180,000 tons of G2G wheat in November," the ministry said.
Furthermore, wheat that would be imported in the coming months will be distributed amongst Passco, Punjab and Khyber Pakhtunkhwa (KP) in proportion to what each province has placed an order for.