KARACHI: GroupM has promoted Amna Khatib to the C-suite as the chief digital officer. (CDO).
She is the second female member of the C-suite at GroupM Pakistan, with Kiran Khan Ali currently serving the media investment firm as its chief strategy officer.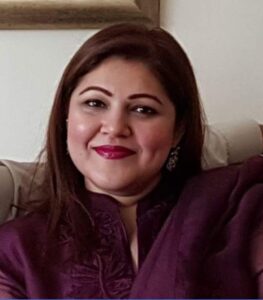 The promotion came within days of media reports about the promotions of Benish Irshad at Starcom and Fatima Hyder at Z2C Limited.
According to Amna, while the promotion brings no change to her job description, she will be working to raise the bar at GroupM by building capacity and capability of the media investment firm in order to deliver world-class solutions to its clients.
She will work on projects concerning data, retail connect, and e-commerce.
Amna added that her role will be to help steer the client's agenda for digital, by providing them with the right tools, products, and thought leadership. 
The promotion came at a time wherein Amna and her team helped multiple advertisers transition to e-commerce in light of the Covid-19 pandemic, in addition, to launching a food commerce project while working with multiple e-commerce partner projects.
It may be mentioned here that Amna launched the GroupM digital practice in Pakistan, transforming it into a leading digital solution in the country since its inception in 2014; led team set up, capability development, and business acquisition.
Advising advertisers on digital strategy while speaking to Profit, Amna Khatib said that they must "think long term and stay ahead of the curve by creating the right digital assets and platforms."
"Focus on upper and lower funnel as a holistic plan to drive brand equity. [Advertisers need to] be ready and equipped for e-comm. Not just performance media, the whole ecosystem for e-comm," she added.