When a potential client walks into a shiny, self-dubbed, data-driven media agency, they walk in expecting numbers, and a company that will have their best interest at heart. That is the least they can expect. Essentially, media agencies are supposed to handle media companies their clients want to advertise with on their behalf. But instead of being in their corner, these media agencies take rebates, kickbacks, and other incentives from media companies across TV, print, radio, out of home, and digital in exchange for selecting their inventory. 
At the annual session of the Association of National Advertisers (ANA) in 2015, former Mediacom CEO Jon Mandel said this and more in a bombshell speech delivered to a room full of advertisers and agencies. He said that this practice has been going on for decades, and is not in the best interests of advertisers. He cited a private study conducted among unnamed industry executives on behalf of the ANA Media Transparency Task Force, the results of which showed that media agencies lack transparency and recommend media inventory that works for their own financial gain. His comments led to several leading audit firms and industry associations to investigate the full extent of this claim and in the meantime marketers around the world doubled down on inaction.
Here was the situation: advertisers had just found out that their media agencies were in cahoots to take more money for fewer advertising. Naturally, this was a concern for companies that were paying big numbers to media agencies. How to ideally respond to this situation? A data-driven marketer would have taken a number of steps in such a situation.They would have started by reviewing media agency contracts and opt-in contracts by agency trading desks, followed by hiring an independent media auditor to assess whether the goals defined by the media contract have been fulfilled or not. This should have been followed by asking difficult questions from account managers and possible legal action against the media agency in question. 
Instead, chief media officers and the marketers on the advertiser side did what they do best: jack all. In the aftermath of the speech by Mandel, several industry associations uncovered a wave of corruption at leading media agencies. Guidelines were shared, promises were made, lip service led to vanity social media points, and nothing came out of it, especially in the realm of digital media.

According to some estimates, for every $100 an advertiser hands over to their media agency or to an advertising technology company, only $50 of the amount reaches the intended media inventory, with the remaining $50 evaporating in fees for the agency itself, and other expenditures. 
Article continues after this advertisement
Dr. Augustine Fou, an independent ad fraud auditor, theorized that the reason advertisers have spent nearly a decade being fleeced by media agencies and advertising technology companies can be boiled down to key performance indicators (KPIs) that campaign success is measured against. These include the quest for high levels of impressions and clicks, both of which can be manufactured by click farms and bots. Fraud has been front and center here, and in Pakistan, it has been much the same. Profit looks at 15 ways media agencies fleece advertisers in Pakistan. 
Defining advertising fraud
Four years ago, Procter & Gamble chief brand officer Marc Pritchard delivered a keynote at the 2017 Interactive Advertising Bureau (IAB) Annual Leadership Meeting about how the world's largest advertiser continues to raise the bar on creativity to develop advertising that's a force for growth and good. 
He spoke about the need to build a transparent media supply chain across viewability, measurement, ad fraud, transparency, and harmful content. Four years later, the advertising community has struggled to create any tangible change despite the plethora of lip service around making marketers a positive economic and social force. 
If fraud is the wrongful or criminal deception intended to result in financial or personal gain, then advertising fraud is a white collar crime which can be defined as a collection of practices that misrepresent advertising inventory or disguise machines as humans in order to steal advertising expenditures. This includes when media owners attempt to trick media planners and media monitoring firms, including when media agencies recommend inventory that is not in the best interest of the advertiser, weakening the effectiveness of integrated marketing campaigns.
Most industry estimates indicate that fraud takes 10-30% of total digital advertising revenue, the mitigation of which leads large advertisers to solutions such as FouAnalytics or Integral Ad Science, with small and medium sized businesses turning to Spider Labs for help, which is represented in Pakistan by Jack of Digital.
The most common forms of advertising fraud in Pakistan
Buying content for $1, selling it for $1.5, arranging ads worth $3, disclosing nothing
According to two people with direct knowledge of the matter, since 2015 some of the largest media agencies in Pakistan approached TV channels with Ramadan transmission content and ordered said content be purchased from their media agency – at a premium – which would in return guarantee the participation of advertisers in the form of TVCs, branded placements, and inclusions in prizes or giveaways. Conflicting statements from sources suggested the practice stopped in 2018 while certain broadcasters said the practice is ongoing with greater discretion. Yes, this happens annually during the Holy month of Ramadan.

The irony of this aside, this practice allegedly takes place to this day, and is a clear conflict of interest, with some of the media agencies working with select production houses to buy content off them, sell it to TV channels at a 150% premium, and then guaranteeing advertisers at another 150% premium. The media agency earns an undisclosed kickback from the production house for selecting them and gets a kickback from the TV channel for diverting advertising to the content that the media agency once owned.

Regulators in Pakistan are asleep at the wheel or nonexistent. The Pakistan Broadcasters Association (PBA) being all about recovering payments, the Pakistan Electronic Media Regulatory Authority existing to tell either halt dramas that expose the grotesque true plight of the masses or tell anchors what they can't say, and the Pakistan Advertisers Society (PAS) existing to launch awards at anyone with a pulse – there is little to suggest that there is an industry watchdog to keep everyone in line.
Selling free of costs spots meant for client ABC to client XYZ
Let's say that a media plan for a CPG client includes 100 paid spots worth Rs 1 million, and 50 free of cost (FOC) spots worth Rs 400,000 as per the rate card aligned between the media agency and the TV channel. This means that Rs 6,666 is the average spot rate.

What happens next is that the TV channel airs all 100 of the paid spots and just 10 of the intended 40 FOC spots. The TV channel only provides an invoice for the paid spots and hence bills the aforementioned Rs 1 million to the CPG client, who pays for it.
Reaching an understanding, the media agency and the TV channel do not inform the CPG client about the unused 40 FOC spots which are later sold to Telco clients as paid spots for which the media agency raises its own invoices and does not provide an invoice from the TV channel to Telco clients. In some cases, the same FOC spots are given to the CPG client against their agency volume deals.
For the same audience on the same TV channel, a media agency delivers an annual cost per rating point (CPRP) of Rs 10,000 for CPG client Alpha and Rs 20,000 for CPG client Beta.

When news channels air the channel ID between ads to trick advertisers into considering them as two separate mid breaks and considering spot positioning of ads accordingly.

Purposefully miscalculated
In an effort to show that low CPRPs were delivered, a media agency will include the gross rating point (GRP) of scrolls and logo on-screen advertisements up to five seconds – which are usually FOC – into CPRP calculations.

The same goal post, year after year
This type of fraud, perpetuated by a client-side media manager, is when – for example – a media agency hits 100% of its KPIs one year and the goal post is not increased, leaving the media agency hitting the same target repeatedly, year on year.

A common occurrence concerning media inventory for live sports matches when the sales agents at the broadcaster categorize ad spots placed before the live match starts and during the inning breaks as a live match. The rates for live matches and highlights are usually similar and the advertiser that has not bothered investing in a media monitoring service has no idea where such an expensive ad inventory was placed properly for the desired results.

Instead, the advertiser in his infinite wisdom tells the media agency to select and pay a media monitoring service, which in the interest of keeping the media agency happy reports on exactly the promises the media agency and the broadcaster promised.

The advertising fraud examples listed above can be easily avoided with iron-clad media contracts, regular checks, and balances led by an independent media auditor, and an advertiser-funded media monitoring agency. Even as of 2021, TV advertising will represent the majority of promotion budgets for marketers and the lack of effort on the prevention and cure equation is haunting.
Out of Home viewability fraud
Clearly one of the major problems advertisers have is a lack of verification, and media agencies and media companies hiding them makes things worse. So one can only imagine that the lack of verification is even more in other mediums, like outdoor advertising.

Currently, the non-availability of outdoor media on a centralized platform makes it difficult for advertisers and agencies to compare prices from different vendors. He said that a vendor may be charging Rs 500,000 for a billboard and another billboard vendor might be charging Rs 700,000 on the same road but the advertiser or agency may not be aware that a lower-priced billboard is nearby available. 
 In 2014, Samsung marketing leader Najiyeh Akbar co-founded 24Grey, which in turn launched a cloud-based platform called Outnet which sought to improve OOH efficiency. Solving for the challenge that OOH buying and planning is highly opaque and based entirely on perception, Outnet, integrated contextual and quantitative analytics to dramatically improve OOH efficiency.
Akbar said that while there is no concrete data on the value of the fraud or losses in efficiency, anonymous estimations suggest that 70% of OOH marketers admitted to being offered a kickback, while 90% of OOH vendors admitted to paying an off the books incentive in the last three years. Since being launched, Outnet has delivered up to 72% improvements in CPM and 48% improvement in cost per square foot in test scenarios.
In 2015, Rafi Hasan founded Online Aggregated Analytics (OAA) as an out of home (OOH) advertising monitoring system. Based on feedback from independent media auditor and a network of marketers, Hasan learned that OOH billboard owners would collude with OOH media agencies to dupe advertisers by placing the campaign hoarding up on an agreed location, snapping a picture of it with a daily newspaper, and use the same spot for multiple brands.
The solution by the OAA crowdsourced locals to cross verify these claims by acting as citizen journalists, taking their own pictures of various billboard sightings around rural areas and uploading the content into the OAA database. Within a year of rolling out nationwide, OAA was acquired by Ipsos in Pakistan as a trusted monitoring service.
In 2018, seasoned financial auditor Muhammad Armaghan founded Adbuq, a search engine for OOH media locations. On the platform, advertisers and agencies can search for billboards and other types of OOG media by type, availability, size, city, price, and additional variables. The search engine is integrated with Google Maps, allowing advertisers to view pictures and videos of OOH media, making comparisons and contact vendors directly.
"Some OOH vendors analyze the financial strength of an advertiser and exaggerate the pricing of their media than their actual price and then offer a so-called discount," said Muhammad Armaghan, the managing director of Adbuq. "I know a big media vendor who initially asked about 3.2 million for a billboard, but when the advertiser showed reluctance in investing such a huge amount on that particular billboard, the vendor tried to show open heartedness and offered a discount of Rs 800,000. Even after such a discount the price was exaggerated."

"This loophole is closed by using adbuq which will help in cost saving as well as empower advertisers and agencies to compare prices, size, impressions & much more," he claimed. "This will help in quick decision making and achieving higher ROI. Further, those advertisers who want to retain more control over their outdoor advertising, and want to bypass the middleman (advertising agencies) can directly contact OOH vendors and negotiate terms & conditions especially prices by using adbuq, thus saving costs."
He said that in the current OOH advertising landscape, advertisers and agencies have to go through a long process of finding perfect billboards for their campaign. This includes the tedious and mind numbing manual tasks of ascertaining the availability of specific inventory from OOH vendors using PDF files passed from between agencies, with no verification on how updated the information and the listed rates are.
Programmatic advertising fraud
Speaking with Profit under the condition of anonymity, several marketers charged with media budgets in excess of $5 million shared that they were being forced to work with agency trading desks which act as middlemen between them and DV360.

The media agencies that own the media trading desks would deal with client-side decision makers that were too embarrassed to confess a lack of knowledge pertaining to digital, signing off on opt-in agreements which block advertisers from accessing transaction level data and where advertisers would waive the data rights to conduct a financial analysis of their programmatic investments.
In these agreements, advertisers and marketers are legally unable to verify delivery, verify costs, supply chain fees, verify contract compliance, and evaluate programmatic media buys. The loss of these fundamental rights means that advertisers cannot enforce contracts and cannot tell how much of their digital media spend is actually spent on intended publishers.
Speaking with Profit under the condition of anonymity, an independent media auditor shared that these opt-in contracts are the reason some advertisers have left few of the largest media agencies in Pakistan and moved themselves to newer agencies like IG Square, which reportedly offer their clients a source of independent transactional information for their media buys.
If advertisers fail to gain a straight answer from their media agency, they need to ask advertising journalists and industry watchdogs which digital media company or social networking service is their chosen media agency a reseller for.
Suspected fraud on Google, Facebook, TikTok, and Instagram in Pakistan
"With Facebook the biggest issue that I find is the algorithmic fraud through which it's making a fool out of advertisers," said Ghulam Jilani Kothari, the newly promoted business director for Xaxis. "For example no matter who you target and how many targeting filters you place, sweet princesses will like and comment on the post. Second when you're buying for video views and if your video has one million views the completed views would be 50,000."

He told Profit that advertisers misinterpret this to mean that the cost per video is going down with every passing day when in fact the video is getting more expensive with every passing day. On the Facebook audience network, Kothari said that advertisers cannot verify the percentage of impressions served on platform and served off platform. On Google, Kothari said that the Universal App Campaigns (UAC) meant to drive mobile app installs are ineffective.
"You can see UAC driving a lot of app installs for advertisers at a very cheap price which requires a combination of display, MP4, video, and YouTube video which covers almost all placement across devices, looks very efficient but mostly the app installs are driven through reward based placements which in latest world is known as affiliate partner traffic that executes a lot of fraudulent traffic as the actions are associated to the payouts," he said.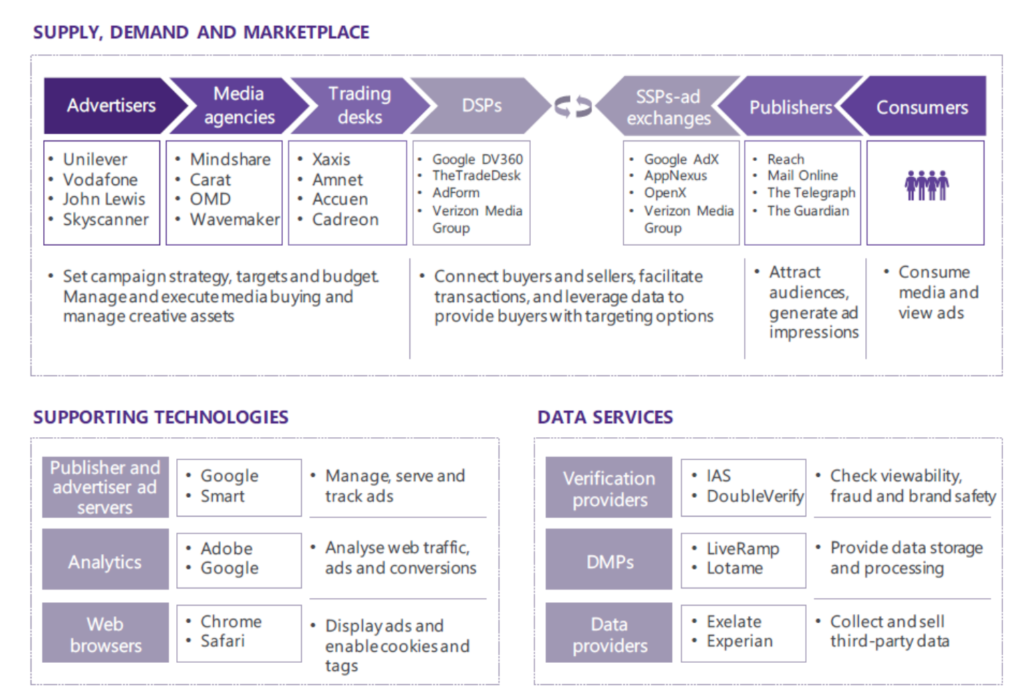 Kothari told Profit that for advertisers this results in dead installs and a high percentage of uninstalls, with weak KPI planning leading marketers to choose advertising products that look good on paper for driving vanity metrics yet result in a weakened business case for the format. He added that the user interface (UI) for Google AdWords once showed a distinction between clicks and views, with a recent update merging the two under one term: interactions.
"When you try going for a deeper interaction on a click based buy campaign, this is explained as a user hovering over a banner and clicking it due to which an interaction is counted," he said. "The moment an interaction is counted the advertiser is charged but there is no traffic generated on the advertisers site."
This is when an advertising exchange misrepresents advertising inventory. In 2017, the Financial Times discovered that several different advertising exchanges were selling display ads and video ads against inventory masquerading as FT.com, even though the Financial Times doesn't even sell video ads programmatically.

It found that 300 accounts on the identified advertising exchanges were selling inventory purporting to be for the Financial Times. In a bid to open themselves up to more revenue opportunities, digital publishers sign up to be accessible by as many SSPs and DSPs as possible which connect with media agencies looking for advertising inventory to purchase.
According to digital planners at the Oktopus Media Group, domain spoofing is a widely practiced form of ad fraud in Pakistan, with the only mitigation variables being using the ads.txt standard by the IAB Tech Lab which increases market transparency and accountability. This enables publishers to publicly identify authorized advertising sellers and resellers, so that buyers can audit ads.txt files to avoid unauthorized sellers. 
Ads.txt adoption was boosted significantly when Google adopted and promoted the standard, but Google did not actively support the standard until after a significant number of publishers adopted it. Publisher adoption is widespread. 
Newer standards ads.cert, sellers.json and the OpenRTB Supply Chain Object enable similar disclosures by other market participants, with these efforts meaningfully reducing fraud borne by supply chain participants.
Machine learning, for evil
This type of fraud is meant to trick advertisers who have tasked their media agency to generate traffic and activity on a website, valuing engagement instead of conversions. In this instance, the media agency works with a click farm to enable botnets – machines that mimic human behaviour – which consist of a central server and a host of malware-infected computers.

Connected machines take orders from the server to take specific actions in ways that resemble organic behaviours and for advertisers and publishers that lack fraud detection tools such as FouAnalytics, machine activity is difficult to distinguish from human activity.
This type of fraud is also used to fool media agencies and advertisers that value publishers that attract large audience sizes, without considering the depth of the audience which is where the meat lies. Why would an advertiser want his ads on a publisher site that attracts all types of people when they could instead work with a niche publisher that has the exact target audience present? The obsession for large reach and impression numbers leads advertisers to be duped.
"Marketers should continue to call for third-party, MRC-accredited validation of anti-fraud on all platforms and publishers, including the big digital platforms," said Marc Pritchard, chief brand officer of Procter & Gamble. "Until that happens, we cannot be certain that marketers are not wasting money on fraudulent ads. At the same time, publishers can adopt best practices from the Trustworthy Accountability Group, the leading global certification program fighting criminal activity and increasing trust in the digital advertising ecosystem."
Charging advertisers for invisible ads
Identified by Kothari, a new form of advertising fraud perpetrated by digital publishers appears to be the creation of a unit of digital inventory which the publisher places outside the website canvas. Dubbed as a hidden ad unit by Kothari, the impressions are recorded without any visibility or interactions, and are the result of direct campaigns.

"So I was able to identify it through various websites especially where there are a lot of cross buttons where you don't get to see ads," said Kothari. "When you click on the inspect element you can see the code or tag coming in through Google DoubleClick for Publishers. When I went into further details I could see a lot of such tags plastered outside the website canvas as well where there were ads continuously loading from the backend."
Kothari told Profit that it was difficult to quantify the dollar value of the advertising fraud being conducted and that it depends on site traffic and which geography an audience is coming from. He said that it was unclear how digital publishers were placing these hidden ad units in their waterfall and floor pricing.
Duping data-fearing marketers with fake influencers
As previously reported by Profit,  social media content creators (SMCC) profiles that frequently part of advertiser campaigns are rife with fake followers. The presence of low engagement rates on SMCC profiles and the popularity of apps & services to boost organic followers means that advertisers investing in influencer marketing are being duped to work with SMCCs with a high number of fake followers.

This circles back to the advertisers quest for audience size instead of audience depth. In being too cheap to work with influencer marketplaces such as the Digital Engagement Network, Amplifyd, or Walee, advertisers are choosing to lose out on data which can tell them which influencers have fake followers and whether the target audience is a part of the SMCC fanbase.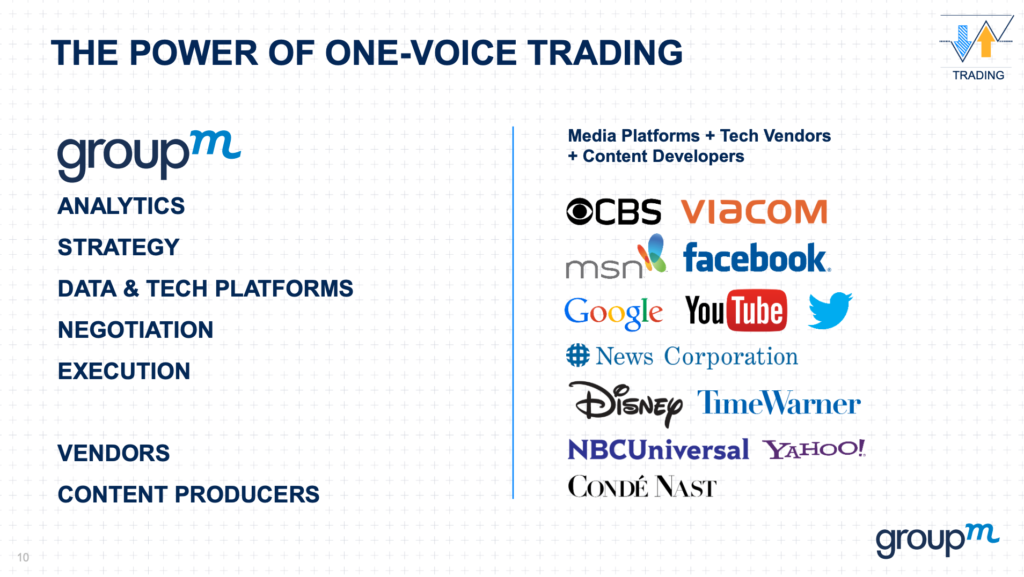 Several leading digital media and public relations agencies that spoke to Profit lamented at the lack of willingness from their clients to invest in data resources such as influencer marketing campaign management tools to determine which SMCCs are worthy to work with, setting themselves up for failure.
Digital advertising viewability fraud



As reported by Profit, the 2020 Dew Gamers Arena attracted nearly 250 thousand unique spectators on YouTube and 1.92 million unique spectators on Facebook. YouTube counts a view after 30 seconds whereas Facebook counts a view after ten seconds, hence the disparity which stems from the absence of a common standard for assessing viewability. This is important for conducting business transparently and comparatively across platforms, especially when advertising.
"However, for many years, each platform created its own viewability metric, which was used to set payment terms for advertising," said Pritchard. "For example, Facebook considered an ad viewable and therefore "billable" for payment as soon as one pixel entered the screen, while YouTube considered an ad billable only after the entire ad was shown. Not having a standard meant Procter & Gamble and other marketers wasted time and money trying to understand, analyze, and explain the differences between various viewability metrics claiming to be the right metric for each platform."
Pritchard said that in order to solve this, every marketer should insist that every digital platform and publisher provide third-party, Media Ratings Council accredited viewability measurement. He said that from that measurement standard and benchmark, marketers can analyze the view time for digital ads to ensure they are being seen and are effective in driving awareness, engagement, and sales. If not effective, media money can then be shifted into more effective vehicles. 
Possible root causes
Domino effect of advertisers expecting agencies to work at 3% commission
According to the rules and regulations by the PBA with regards to media buying houses (MBH), provisionally or full accredited MBHs are entitled to a trade discount that does not exceed 15% of the invoice, adding that no MBH will claim or demand any discount or compensation from a member publication beyond the said specified rate.

"Provided that at its option, a broadcast house may allow a trade / cash or any  other form of discount to an agency / MBH as per industry practice on the business placed by advertising agency / MBHs on behalf of its clients during a period," says the PBA.
Demand dictates supply. In the Pakistan market, advertisers for the most part view media as a commodity and not as an investment. Secondly, advertisers do not value strategy and expect ideation & planning for free. Thirdly, after all this effort, the advertiser holds a reverse auction, expecting media agencies to undercut each other, creating an ecosystem where there are no winners.
"If I'm the client and an agency comes to me and says they will work at a 0% commission, I will ask them why and how they will recover the cost incurred as a result of the scope of work," said Fouad Husain, the CEO of Omnicom Media Group in Pakistan, adding that the one-year media agency contracts pushed by advertisers creates no job security for top talent.
This mindset culminates in a situation where advertisers not only want the lowest possible price to reach audiences – without evaluating the quality of the reach itself – but also want the media agencies bidding for its business to play a lose-lose auction to see which media agency will charge the lowest media commission, which ranges between 3% and 15% depending on who you ask. To play devil's advocate, if a media agency has to accept a 3% commission for an assigned budget – which barely covers salaries – it will then close back door deals with media owners – including digital, print, out-of-home, and television – to make ends meet.
The advertiser and his quest for lowest possible pricing – without considering the quality of audience reached – is to blame. Not to mention supporting news or entertainment channels which air questionable content that may break all the rules of brand safety while fueling toxic mindsets and extremist behavior. 
Even without a regulator or an industry body conducting a study to determine the extent at which the media ad buying ecosystem is nontransparent, advertisers have always had the option to conduct media audits on their own dime. When an advertiser is complicit in the less than ethical actions of his client, media audits are avoided. 
Advertisers that view media as a commodity
Dr. Mark Ritson is a brand consultant and former marketing professor. He has a PhD in marketing and has taught the subject at leading business schools including London Business School and the Massachusetts Institute of Technology. The first lesson he teaches his students is about market orientation. Simply put: you are not the customer.

When professionals think that they are the customer, they assume many things without looking at the data or the market research. Due to different incentives or strategic objectives, intra-firm inefficiencies may result from misalignments between functional departments or business units within a firm. 
When the CFO is the one setting the marketing budgets and reviewing advertising effectiveness, it can be a source of tension within an advertiser organization. Without quality training in the science of marketing, a CFO may expect marketers to quantify the effectiveness of long-run and short-run objectives, without realising that under-investing in brand-building advertising could reduce long-run profits. 
The misalignment of internal beliefs and incentives may distort marketing tactics. If every action of the marketer has to be measured within three month increments, this creates misalignment between the firm's time horizon and that of the manager, with the manager often taking a more short-run view than the firm as a whole.
Suboptimal advertising policies and customer focus may be the result of poor integration and incentive alignment between the marketing and the sales teams. When the goals of the marketing team conflict with other functional groups, this can distort the impact the advertiser has on the media value chain. 
If the procurement team uses media or creative reviews to award a contract based on a reverse auction, in the short run this act may meet a goal of minimizing expenditures. In the long-run, the low-bidding agency may then provide a lower quality of service or fail to fully realize marketing objectives.
Dr. Mark Ritson is a brand consultant and former marketing professor. He has a PhD in marketing and has taught the subject at leading business schools including London Business School and the Massachusetts Institute of Technology. The first lesson he teaches his students is about market orientation. Simply put: you are not the customer.
When professionals think that they are the customer, they assume many things without looking at the data or the market research. Due to different incentives or strategic objectives, intra-firm inefficiencies may result from misalignments between functional departments or business units within a firm. 
Advertisers lack media training and hold themselves hostage with weak contracts
One of the largest media agencies in Pakistan reportedly has various large advertisers signed into an opt-in agreement which strips them of many rights they would normally have. Populated with complex technical terms pertaining to the scope of work to be completed by the agency trading desk, the advertiser in a bid to appear knowledgeable refuses to ask questions which seek to understand the contracts better and reach better terms and conditions.

Marketers who spoke to Profit under the condition of anonymity shared that the former CEO of this large media agency in Pakistan was suspected of spreading rumors against the media and brand managers who dared question the contracts placed before them, with the rumors questioning integrity.
It seems marketers need to get out of their own way and learn to ask questions, push back on inane terms and conditions, and secure greater control over where campaign budgets are being assigned.
Advertisers lack a coalition to address these concerns
While on paper, advertisers and marketers in Pakistan have the option of having a collective voice through the Marketing Association of Pakistan (MAP) or PAS, client-side media and brand managers that spoke to Profit doubted the efficacy of these two industry associations.

The advertisers in Pakistan can easily solve this by using social media and WhatsApp forums to form an alliance and represent their collective interests against the large media agencies that are hurting the effectiveness of media placements through the methods cited above.
Advertisers do not invest in media audits
In an interview with five of the largest advertisers in Pakistan, only one admitted to engaging an independent media auditor on an annual basis, the outcome of which has been less than transparent to those below the C-suite. Media auditors frequently face financial pressure from media agencies and broadcasters to modify their findings so as not to rock the boat.

Advertisers that are serious about improving the effectiveness of media need to be ready to blacklist any and all agencies or broadcasters that threaten or attempt to intimidate the media auditing process. They must also ensure the media auditor is a former CFO of a media agency and not hire an auditor from the Big Four who won't know what to look for.
Advertisers that punish ad fraud detection
When advertising agencies' private incentives depart from marketing principles' profit incentives to measure credible ad effects, there are bound to be issues. One such issue is that media agencies may misreport the extent of ad blocking or ad fraud to their clients, especially if negative information might reduce the client's advertising budget and, consequently, the agency's commission.

Informing advertisers about ad fraud may contribute to the statistical challenge of measuring advertising effectiveness by reducing the number of valid advertising exposures delivered. Another consequence of misaligned incentives or the ignorance of instances where there is a conflict of interest occurs when marketers ask digital advertising agencies to evaluate their own performance. 
Under what conditions and contracts are agencies incentivized to report truthfully? Contracting problems have received limited attention in the specific context of digital advertising.
Advertising delivery systems seldom require proof of humanity
Advertisers, media agencies, and publishers make no effort to verify human recipients of ads by requiring users to solve a reCAPTCHA before serving ads. When a computer requests a page from a web server, ads are delivered, placing ad exposures in the set of activities that are trivial for botnets to perform programmatically. Often described as a cat-and-mouse game, digital ad fraudsters develop new tactics when previous tactics have been neutralized.

The absence of consequences
Aside from the above, additional reasons why media agencies are emboldened to stay the course have to do with the absence of any regulator to hold them accountable, the absence of any large advertiser taking them to task after a media audit, the absence of pressure to reform from the likes of PEMRA, PAS, MAP, and the PBA. The inaction by the entire ecosystem – who are at this point in time equally complicit – has made these white collar crimes the norm.

In a 2019 paper published in the Journal of Financial Crime, Virginia Tech sociology professor Dr. Thomas Dearden suggested that white-collar criminal decision-making is impacted by optimism biases, hypothesis testing biases, problem solving insight and stress. 
"It is logical to hypothesize that the optimism bias distorts white-collar offenders into thinking that they can succeed in their activities, with many situations promoting their risky and illegal behaviors," said Dr. Dearden. "For example, optimism can be realistically fueled by the fact that police departments and other regulatory agencies are struggling with detecting and prosecuting white-collar offenders. On the federal level, regulatory agencies for financial markets are also struggling with policing."
The practices of media agencies in Pakistan are not challenged by any regular or any advertiser-led nor any broadcaster-led industry association, hence the absence of any legal pressure or public affairs campaigns creates no incentive for reform. When a three hour flight from Pakistan to the UAE transforms the apathetic driver into an empathic driver, it is not a split personality disorder at work but rather the knowledge that there will be consequences.
Prevention and cure
All of the above can be avoided by hiring an advertiser-funded media consultant that is with the advertiser from the media review, is part of the media agency selection process, leads the media audits of the competing media agencies, co-creates the iron-clad media contract, and is regularly tasked to ensure that the winning media agency is adhering to the aforementioned contract. Without this critical step, an advertiser cannot prevent fraud.
The media contract is an extensive legal document, the full extent of which is only known to a seasoned media auditor that has been the CFO of a large media agency. Briefly speaking, the iron-clad media contract represents a win-win relationship between the advertiser and the media agency, one which views media as an investment which drives business growth and results.
First and foremost, advertisers must update or renegotiate agreements where disclosure of data and the access to it is prohibited. This should ideally be mentioned from the get go during the media review and briefing process so as to avoid issues towards later stages. In addition, the advertiser should have 
media supply chain disclosure: which gives the advertiser data on all costs and fees incurred in the process of buying each media impression, and allows for review and approval of contracts with vendors, suppliers, and ad-tech partners used in the process,

Third-party fee disclosure: which knows the true cost of DSPs, ad server fees, data fees, and verification fees, while clarifying what is the mark-up if any,

Data ownership and control: the advertiser must have ownership, control, access to, and the ability to transfer the data collected through campaigns,

Ecosystem audit: where the advertiser can audit all partners involved in its transactional chain including agency trading desks, barter companies, and other affiliate,

Security assurances: where the advertiser requires suppliers to invest in adequate data security protections in place that are consistent with corporate policies.
To avoid being defrauded by Facebook, Kothari recommends that advertisers stop focusing on long form videos to generate views and instead place short videos on the social networking service.
"Stop audience network selection for targeting to ensure the system delivers everything within the Facebook environment," he said. "This will bring efficiency in terms of completed views and visibility within the platform. If you're placing longer duration ads like six second plus then look at completion rates across mediums like Facebook, YouTube, in-app, and others."
Kothari recommended that advertisers should test the creative element of their campaigns by running them on a cost per thousand impressions basis and not on objectives such as engagement or video videos due to the likelihood that the chosen online media platform will show the content to click farms.
"Similarly when you run a Google UAC ads you get a lot of users to download the app but nobody engages with it whereas when you run a display campaign and generate traffic for your app through the App Store those downloads will have low uninstall ratio higher engagement and better registrations expensive CPA but quality is driven through this route," he said. "For the Google Display Network, use an ad server to track clicks and impressions where the difference between interaction on Google ads and the ad server clicks is all interactions with advertising after which the advertiser can drive their actual CPC instead of relying on UI."
Advertisers need to also consider seeking reimbursement for fraud detected ex post. There are also industry collaborations, such as the Trustworthy Accountability Group, which publishes a monthly Data Center IP List, a "common list of IP addresses with invalid traffic coming from data centers where human traffic is not expected to originate." 
"There [is] also industry-standard contractual language intended to help advertisers obtain relief for fraudulent ads," said researchers in a 2021 Journal of Marketing report concerning inefficiencies in digital advertising. "Measurement difficulties make it challenging to know how advertiser-facing fraud has changed over time. Advertiser concern and awareness about fraud have increased, but at the same time, fraudsters have grown more sophisticated and discovery of large-scale botnets has increased."
The legal route
Speaking with Profit, Multinet Pakistan head of legal & corporate affairs Hamza Nizam Kazi said that if an advertiser discovered that their media agency or broadcast partner breached the agreement penned down, then a lawsuit could be filed for not complying with the contract. This would especially be applicable with using ad fraud tools to inflate the views or followers for a website or an influencer.
"For example, if the agreement explicitly mentions that the followers should be real persons with real IDs, profile then the social media content creators would be bound to comply with those terms and conditions, however in most cases here in Pakistan there is a silent understanding between the Parties to the Agreement that what followers/likes means and how to pursue them," he said. Prevention of Electronic Crimes Act 2016, section 13 "Electronic Forgery", section 14 'Electronic Fraud'  and section 26 'Spoofing' can also be added in the lawsuit if the conditions have been violated by placing fake followers/likes for any brand or company."
Kazi said that Pakistan is currently going through an early phase in the fourth industrial revolution adding that regardless of how companies front themselves in the global market, local companies are still adhering to agreements, trademarks, copyrights, and non disclosures. In international markets, Google, Facebook, and even LinkedIn are the defendants in ongoing lawsuits around digital advertising fraud, primarily stemming from reported reach inflation. Hiring a seasoned media auditor that has been the CFO of a large media agency is the only path forward for proactive marketers.