On the 6th of January 2021, Taimoor Salahuddin hosted the first eSports awards in Pakistan. The event recognised various stakeholders such as organisers, streamers, designers, players, and teams that participated in the Dew Gamers Arena (DGA).
Referred to in India as Dew Arena, the eSports competition was first launched in the second-most populous country in 2016 backed by both PepsiCo India Holdings Private Ltd and Nodwin Gaming Pvt. Ltd. In the Pakistan market, the DGA was first announced in October 2018, with two of the most popular multiplayer games at the forefront: Defense of the Ancients (DOTA) 2 and Counter-Strike: Global Offensive (CS: GO).
By mid-2019, the second season of the DGA was announced and the mobile version of PlayerUnknown's Battlegrounds (PUBG) was added to the games slate. The third season of the DGA, announced in April 2020, added free-to-play multiplayer tactical first-person hero shooter Valorant and the mobile version of Call of Duty (COD), with the pandemic attracting new audiences that were otherwise starved for PSL 2020.
According to the 2020 terms & conditions for the DGA, the event is jointly led by PepsiCo Pakistan and Nodwin Gaming Pvt. Ltd, the latter of which is an Indian-owned subsidiary of mobile games company Nazara Technologies. According to a draft red herring prospectus filed with the Securities and Exchange Board of India (SEBI), Nodwin Gaming Pvt. Ltd manages online and offline gaming leagues and cups across different games such as DOTA 2 and CS:GO. The filing refers to both Dew Arena by ESL and Mountain Dew Arena has intellectual property owned by Nodwin Gaming.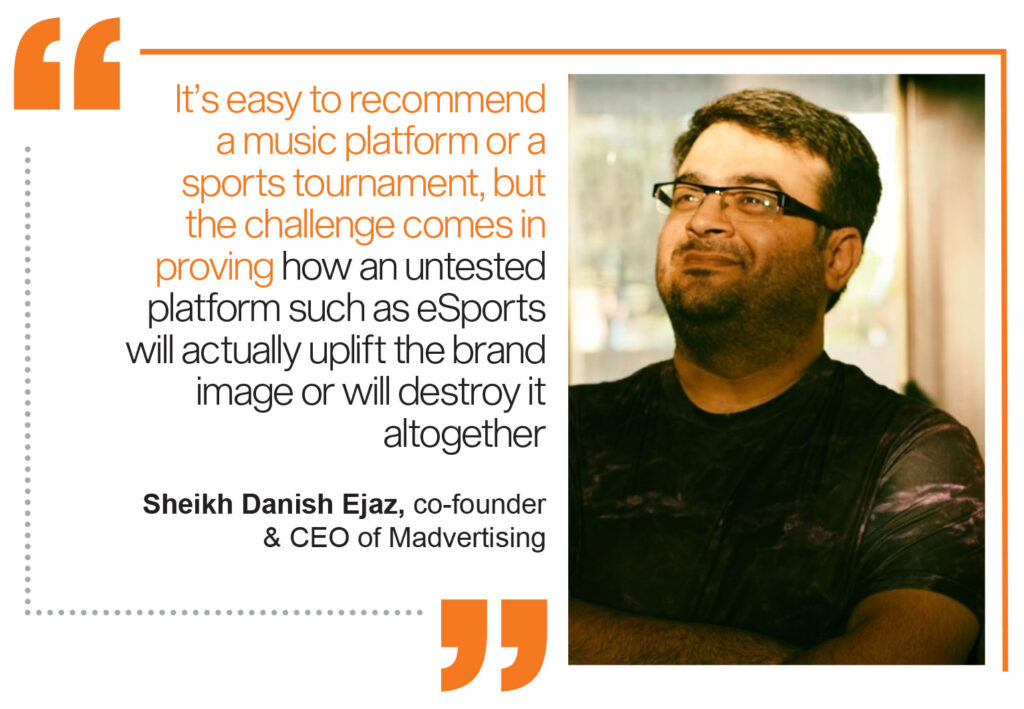 In a country where one consumer packaged goods (CPG) company after the other is investing in replicating the Coke Studio model with a music platform – be it Nescafe Basement, Velo Sound Station, Kashmir Beats, or the lazily named Bisconni Music – it takes an investment from across the border to prove that an audience is growing for an alternative entertainment platform. 
Article continues after this advertisement
What is eSports?
Forecasted by Insider Intelligence to be worth $1.5 billion by 2023, eSports is the term used to describe a competition using video games. Given that these competitions attract large audiences either at a live event and/or via live streaming, coupled with the amount of time required to master any particular type of game, and the size of the gaming market, the phenomenon is referred to as eSports. 
According to a market report from research firm Newzoo, the eSports industry brought in $865.1 million in revenue in 2018 and is predicted to rake in $1.79 billion in revenue by 2022. With the number of eSports fans estimated at 200 million viewers, the average revenue in 2019 was $5.45 per user according to Newzoo.
Drawing over ten thousand competitors, the first documented major video competition appears to be the Space Invaders Championship organised by Atari in 1980. Flash forward nearly four decades and The League of Legends World Final in 2016 was conducted live at the Staples Center in Los Angeles with 43 million more viewers watching online and a sold-out crowd of over twenty thousand spectators.
Reasons to watch
In the 2020 research report "What Is eSports and Why Do People Watch It?", academics from the University of Tampere found ten motivational factors which predict the frequency of watching eSports. These were vicarious achievements, aesthetics in the gracefulness inherent in the eSport being played, physical attractiveness of the eSports athletes, drama of the uncertainty of events, the escape and distraction spectating eSports offers, the acquisition of knowledge, the skill of eSports athletes, social interaction, novelty, and the enjoyment of aggression.
"Vicarious achievement has a strong social component, as it relates closely to feeling a sense of community and belonging with the players and teams the spectator is rooting for," the report says. "Due to the fact that many professional players are also active streamers, this allows for an easy channel of communication between the spectators and professional players. We argue that this factor may allow for a deeper connection between spectators and the players and teams they follow, thus leading to a higher sense of vicarious achievement."
Predictably, the majority of identified motivational factors are similar to that of watching regular sports with the exception of aesthetics and the acquisition of knowledge, the latter of which rarely transfers over with regular sports unlike eSports, due to the intense physicality and subsequent conditioning required in regular sports.
The business of eSports
Globally, the eSports ecosystem relies on the existence of tier 1 and tier 2 teams, gaming engines, game developers, game publishers, game platforms, gaming agencies, event organisers, industry associations, both demand side platforms (DSPs) and supply side platforms (SSPs) to help advertisers support events, telecom companies, and streaming companies. The more advanced an eSports ecosystem, the greater chances they also include tier 1 and tier 2 influencers and consumer electronics companies, the latter of which supply the hardware for the desktop and smartphone players themselves.
The monetisation model of eSports stems from the unblinking attention captured of the audience watching a game play out, with advertisers contributing as sponsors, event organizers cashing in on selling media rights to media agencies or networks, various advertising formats baked into the live broadcast, the revenue generated through ticket sales and merchandise, and the fees paid to game publishers for using their games.
The sports entertainment product faces many of the same challenges present throughout the sport industry, one that seasoned firms in athlete management are equipped to address. The expertise required to capitalize on the audience and reach relates to events, merchandising, sponsorship, endorsements, governance, legal issues, celebrity culture, and athlete well-being. In the Pakistan market, Electronic Sports Nectar is an eSports organizer and production company that produces video game competitions nationwide.
Audience landscape in Pakistan
According to data from Sensor Tower, 90% of the top 100 downloaded paid apps in 2020 for Pakistan were categorised as gaming apps across genres such as action, adventure, arcade, casino, puzzle, racing, and strategy. 
Covering nearly 25 million devices across the country, with each paid app priced at $1 on average, Pakistanis are spending over $25 million on mobile gaming apps. This number does not include the value of in-app purchases, only the price of the app itself.
As of the 31st of January 2021, the top five mobile gaming apps in Pakistan according to Sensor Tower are PUBG Mobile, Grand Theft Auto: San Andreas, Hitman Sniper, COD Mobile, and Marvel Contest of Champions, the majority of which have a multiplayer element for eSports and all being consumed by global audiences via live streaming.
"The barrier to entry for mobile gaming is nanoscopic and has a low hardware requirement by its nature," said Jahanzaib Shafique, co-founder of JBnJaws Events, the production company behind the physical version of the DGA in 2018 and 2019. "To play on a desktop, the hardware requirement and monetary commitment is different."

As of the 1st of February 2021, the Facebook Audience Insights tool shows that 25 million Pakistani users of the social networking app identify as gamers, with men and women making up 84% and 17% of the respective audience. The data further reflects that 77% of this audience has a bachelor's degree with roughly 18% working in the healthcare sector, 14% in the entertainment sector, and 12% in the financial services sector. 
Roughly 50% of this audience is split between Karachi, Lahore, Peshawar, Faisalabad, and Multan at 22%, 16%, 5%, 4%, and 3% respectively. The analytics tool further infers that the gaming audience members on Facebook are growing by 14% in Quetta, 12% in Abbottabad, 11% in Peshawar, 9% in Bahawalpur, and 6% in Islamabad.
"When it comes to mobile gaming, around five to ten thousand people registered as game players for the 2019 Dew Gamers Arena which was seven to eight times the number of eSports athletes planned for" said Shafique. "The kind of response PepsiCo got on PUBG Mobile was unequalled, it's a household name in the game scene."
Shafique told Profit that Nodwin Gaming, which has the license for PUBG and the Electronic Sports League, handled the initial screening of eSports athletes in the preliminary rounds with JBnJaws Events taking over the semi-finals and final live game events. He said that on average ten thousand spectators attended the live events in both 2018 and 2019.
Grey Density, the digital agency used by PepsiCo Pakistan for the 2020 DGA, was contacted for aggregate data on online viewership, which was not provided at the time of publishing. When asked to provide additional data to measure the effectiveness and reach of supporting eSports in Pakistan, both PepsiCo Pakistan and Telenor Pakistan also declined to respond in time.
Based on publicly available information across Facebook and YouTube for the four qualifier events and the one grand finale, the 2020 DGA appears to have attracted nearly 250 thousand unique spectators on YouTube and 1.92 million unique spectators on Facebook. It's worth noting that Facebook counts a view after ten seconds whereas YouTube counts a view after 30 seconds, hence the disparity.
"Advertisers and agencies in Pakistan are still trying to understand gaming & eSports and the role their brands can play in the ecosystem," said a source that asked not to be quoted who works with an eSports organizer and production company that produces video game competitions nationwide. ""Advertising agencies in Pakistan think that gaming & eSports are indistinguishable. Most of the brands and agencies looking for esports but what they actually want is gaming & entertainment, this can be seen in the recent ongoing campaigns as well where you will find tiktokers and non-gaming influencers instead of esports players.
The source told Profit that the aforementioned groups wouldn't fit what he believes to be an eSport athlete, stating that the level of in-game skill and singular focus required to excel at a game is missing among the YouTube vloggers and TikTok stars posing as eSports athletes to be part of the AFP trend towards the alternative sport competition. 
"The data we have for the year 2019 suggests that there were over 150 gaming zones operating in Pakistan, raking in over a billion rupees annually ," said the source, alluding to dedicated spaces filled with desktops upgraded for gamers on which groups of people compete within multiplayer games. "On the micro level with CS:GO and DOTA 2, you would see between two to five thousand participants for gaming tournaments."
The source told Profit that eSports athletes from Pakistan are frequently ranked among the top 100 of the Asia Pacific region, adding that data from NewZoo suggests that there are upwards of 50 thousand highly skilled eSports athletes in Pakistan alone across the top multiplayer games.
"From an audience size perspective it's tough to give solid numbers because each game creates a different following," said Zaayer Ali Merchant, project manager at Z2C Limited "There's a big difference in who follows PUBG vs who is following Tekken. The audiences will vary from Tekken which is in the tens of thousands to PUBG which is in the millions."
AFPs of eSports in Pakistan
The first documented instance of eSports being considered as a viable community investment appears to be the inaugural Djuice National Gaming Championship 2009 by Telenor. While it was a one off event, the Norwegian multinational telecommunications company set a new precedent in Pakistan when it came to advertiser funded projects (AFP), which till then were relegated to music and sports. To understand how brand marketers pick their AFPs, Profit asked seasoned brand builders.
"So it starts with the target audience: who are we talking to," said Falak Jalil, a brand development doyen within the consumer packaged goods space. "We will have a well defined core audience; demographics, attitudinal, psychographics, the media they consume, aspirations, the whole shebang."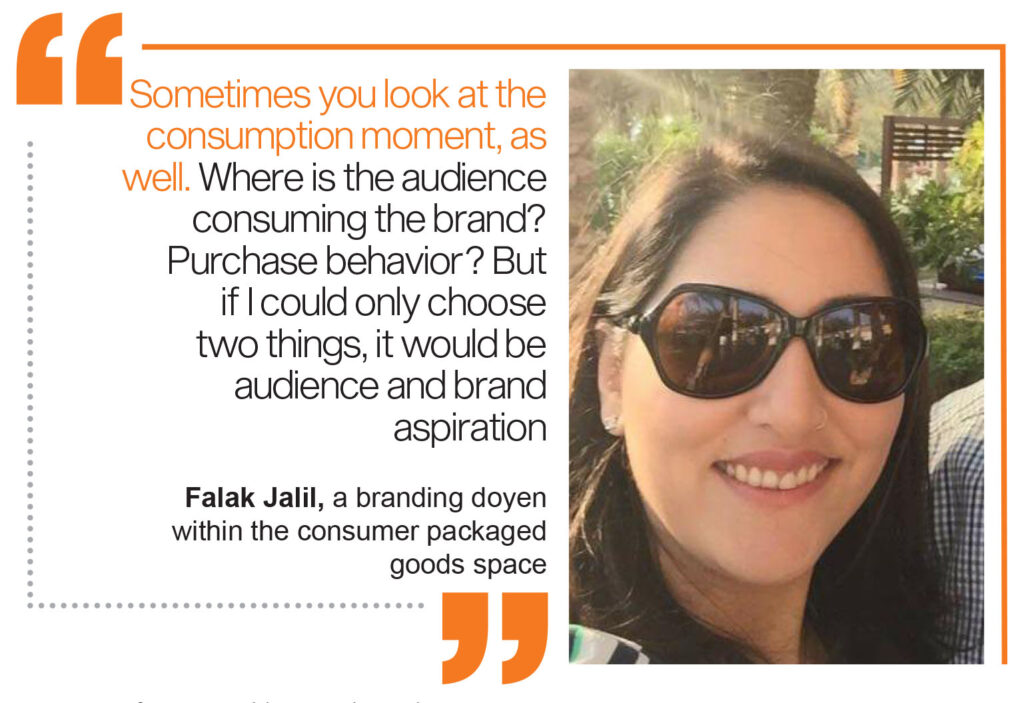 To determine whether a brand should align itself with any event or platform, Jalil said it must first look at the brand space; brand values, brand key, the essence of the brand, adding that a great way to start is to look at what a brand can and cannot talk about.
"Cornetto can't talk about politics or religion, no matter how charged the teens are these days," she said. "Sometimes you look at the consumption moment, as well. Where is the audience consuming the brand? Purchase behavior? But if I could only choose two things, it would be audience and brand aspiration."
This explains why youth segment products such as Djuice and Mountain Dew have prominently aligned themselves with the gaming ecosystem in Pakistan, with target audiences creating positive associations with advertisers that support their form of escapism. 
"As a strategist, my first and most important objective is to see that the activity I am recommending will actually resonate with the overall brand persona or not," said Sheikh Danish Ejaz, co-founder & CEO of Madvertising. "It's easy to recommend a music platform or a sports tournament, but the challenge comes in proving how an untested platform such as eSports will actually uplift the brand image or will destroy it altogether."
The cosmic ambitions to grow eSports in Pakistan
Following the path of vertical integration through its investments across OTT, CTV, FinTech, and eCommerce, industry sources shared that Z2C Ltd has a task force for determining the role the holding company will play in exponentially growing the eSports category. The company is reportedly laying the groundwork for an intelligent content distribution network, while determining the paths of least resistance in monetising merchandising, sponsorship, endorsements, and athlete well-being.
"Z2C is currently working on building an eSports team with the goal of representing Pakistan on an international stage as well as providing a pathway into eSports for more players," said Merchant. "Concurrently, BSports is working on creating eSports content and broadcasting different tournaments to engage and grow the community."
Indeed, the holding company was forced to scrap PSL 2020 amid the pandemic, the eSports version of which – had it existed – would not be canceled due to a pandemic due to the nature of the platform. In the wake of COVID-19 and the realisation that a vaccine rollout will likely be delayed, media agencies told Profit that an AFP platform such as eSports may be their best bet to attract a large existing audience hungry for entertaining alternative athletes and a format that is mobile-first.
"There are of course barriers to entry from a consumer tech perspective where gaming systems and computers are prohibitively expensive for a big chunk of the population which is why mobile gaming is going to continue to be a key of growth," said Merchant. "On the flip side there's also an issue of server connectivity where developers need to come in to establish local servers to encourage a more competitive side [which PUBG has done with a Pakistani server]."
Merchant told Profit that in the eSports ecosystem of Pakistan, stakeholders will have hybrid roles and will need to work with game developers to host tournaments and show participation and which pushes the developers in turn to establish servers to further encourage growth. He said that the first step will be to keep creating tournaments and garner more followers.
Billed as the top sports oriented YouTube channel in Pakistan, BDigital subsidiary BSports is also an app that combines live streaming with social media and data feeds which enrich broadcasting of sports. Through its ultimate parent company Z2C Ltd, BSports has streaming rights to the PSL, Lanka Premier League, and is now adding eSports into the mix. The app was notably selected as the broadcast partner for the inaugural Pakistani edition of Red Bull Flick in 2020, streaming the final CS:GO match live on its YouTube channel and app.
What is next for Pakistan?
In the absence of a proactive regulator for eSports, it will undoubtedly be the investment of a media agency to create a talent agency focused on brand safe eSports athletes across various games around the country, bringing in advertisers as endorsers and sponsors with contextual integrations, sort out team branding and merchandising, and pull off events through dedicated partnerships across telecom, hardware, and software companies.
"Ever since major sports events canceled due to COVID-19, we saw a huge boost in global eSports media rights revenues," said a source who requested anonymity. "Traditional media outlets were having an increasingly difficult time advertising to Generation Z  and millennials, where many international linear media outlets experimented with eSports during COVID-19 situation. Large media &  broadcasters have noticed that and are showing their interests to explore eSports products where media rights are the second-largest source of revenue after sponsorships for an eSports organizer and production company in Pakistan."
Profit was told that the console gaming market may far outweigh the mobile gaming market in Pakistan in terms of revenue per user and that both advertisers and media are interested to participate in city-to-city tournaments concerning gaming franchises such as Tekken and FIFA for local area network based gaming.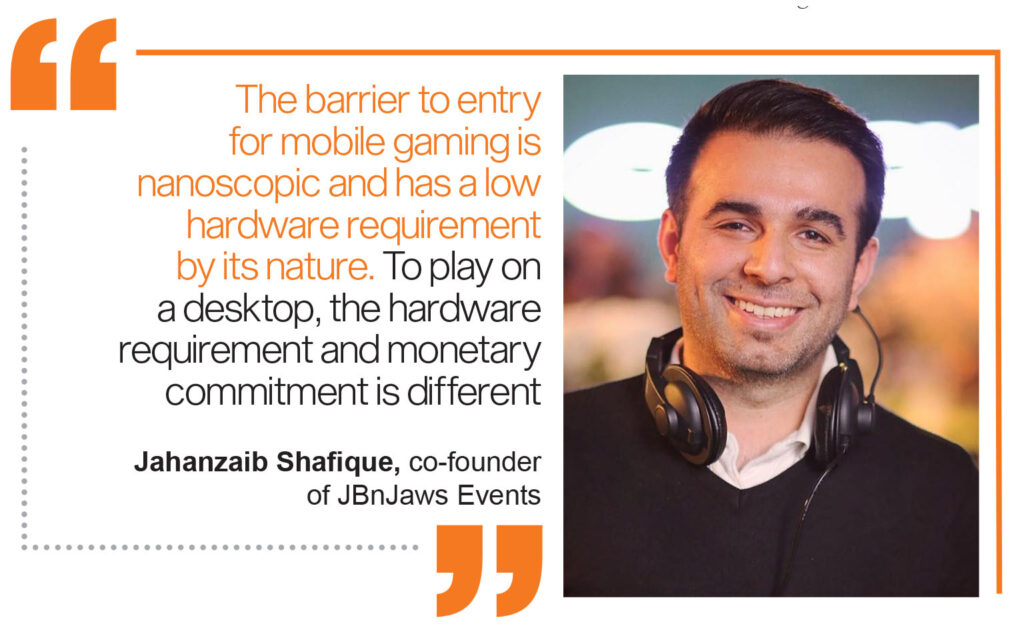 The unnamed source said that in the coming years, energy drinks companies will also likely tap into this growing interest segment as likely sponsors. He said that due to the swell of popularity for soccer in general, FIFA likely has a larger spectator audience in Pakistan than a fighting game such as Tekken, with very few data points suggesting that MMA and combat sports are practiced en masse in Pakistan.
"Globally, advertisers and agencies respect and understand their strengths and limitations – recognising that only a specialised eSports organizers and production company can manage leagues and tournaments about the alternative competition format," said a prominent name in eSports production management who asked to remain anonymous. "In Pakistan, agencies try to micromanage the entire process, offering uninformed and unqualified perspectives on how the event should be managed or structured. If brands and their agencies continue to waste time in experimenting with such flaws, it will be very difficult for eSports to reach the potential it has."
The anonymous source told Profit that in many instances the need to micromanage and insert inane brand integrations within an eSports event has often led to outright delays and cancellations, which hurts the entire ecosystem especially the eSports spectators and players. He said that his eSports production company does its best to offer stakeholders the insights and education they need to participate in these events as equal partners and learn to respect the experts.
The testimony provided by the anonymous sources was mirrored by multiple eSports organisers in Pakistan, the majority of which produce console oriented tournaments for fighting video and arcade games. Choosing the stay anonymous, the respondents told Profit that many events have been shelved because an advertiser or an agency attempted to insert non contextual brand integrations within the event as if it were a cricket match or morning show.
This consortium said that advertisers and agencies need to be reminded that they have not created any entertainment platform from the ground up organically and the eSports ecosystem does not need an outsider to micromanage the community that has been built without outside help. 
"The advertising ecosystem needs to know its place," this consortium said. "If it wants to align itself with the largest population group that is tech savvy and helms from demographics that will be its future customer, it must behave like its global counterparts and behave itself. We don't tell you how to run your business, do not pretend you understand a particle of ours."