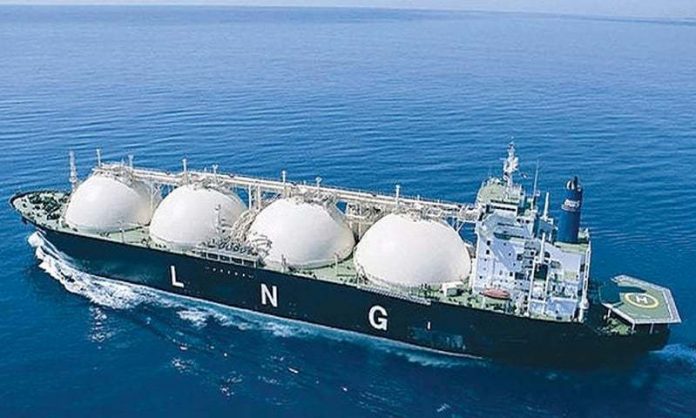 Federal Minister for Finance, Ishaq Dar, chaired a meeting with senior executives representing the multinational consortium which is developing the first private sector LNG supply project in Pakistan.The multinational consortium says that the project entails zero burden on the government.
Minister for Petroleum and Natural Resources said that this project is completely a private-to-private venture, with no government financing or off-take guarantee, which makes the project the first of its kind in Pakistan. He further stated that the LNG Supply Agreements relating to the project have also been executed without the involvement of the Government of Pakistan. He said that the Ministry of Petroleum & Natural Resources will extend all requisite policy and regulatory support for the project.
The consortium comprises of leading multinational energy companies including Qatar Petroleum, ExxonMobil, Total, Mitsubishi Corp, and Hoegh LNG. Federal Minister for Water & Power, Khawaja Muhammad Asif, Federal Minister for Petroleum and Natural Resources, Mr Shahid Khaqan Abbasi, and Chairman Board of Investment (BOI), Dr Miftah Ismail, were present at the meeting. Chairman and CEO of Global Energy Infrastructure Limited (GEIL), with which the consortium is partnering on the project, also participated in the meeting.
On the occasion, the Finance Minister said that the Government of Pakistan welcomes and appreciates the efforts of the consortium to develop this project. He said that the participation of leading multinational energy companies in this project is yet another demonstration of the international investors' confidence in Pakistan's economic turnaround and the investor-friendly policies of the present government.
Under the project, the LNG Terminal will have a capacity of 1,000 mmfcd per day, and it will regasify up to 750 mmfcd gas per day as base-load. The project is expected to be completed in 2018. The project, after completion, will account for around 10% of the primary energy supplies of the country and will be equivalent to 20% of the current domestic natural gas production.