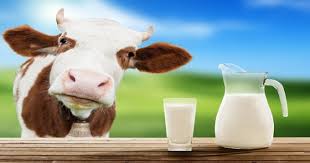 Pakistan has the potential to earn over $30b from exports of dairy products on more than one count, sector people have stated.
Pakistan retains an edge over Brazil, due to its ability to export milk at a much lower price in the international market. Iran, China, Malaysia, The Philippines, Sri Lanka, Bangladesh, Indonesia and India are budding destinations where the country's produce can make powerful inroads, they opined.
The milk produced in Pakistan is considered to be among the best in the international market. More than 6b people use milk and milk products globally and production stands around 864m tonnes. The leaders witnessed an increase in production during 2016-2017, which included United States, China, Pakistan and Brazil.
Besides being the third largest producer of milk globally, Pakistan's dairy industry produces more than 46m tonnes of milk annually in both loose as well as Ultra Heat Treated (UHT) form, pasteurised, powdered and condensed milk, butter, yoghurt, cheese, cream and butter oil.
With rising milk consumption in the country, new dairy plants are being installed through joint ventures with non-government organisations. More than 45 milk processing units are producing packed milk.
This sector accounts for nearly more than 11 pc of the gross domestic product (GDP). The net foreign exchange earnings from the livestock sector were nearly Rs 52b, which accounted for 11.8 percent of the overall export earnings.
The processed milk prices are continually increasing and price of fresh milk is also on the rise. Monthly household expenditure on milk is roughly around 23pc, far more than on flour that stands at 13pc.
In the United States, Canada and United Kingdom milk has remained a subsidised consumers' commodity but in Pakistan absence of this facility is one of the reasons for higher consumer prices of all sortS of milk. It is ironic that Pakistan despite being among the largest producers of milk globally still remains a net importer of this commodity.
Members of the Pakistan Dairy Association said that with the right support and policies in place, Pakistan can become an exporter of milk and dairy products, and a major player in the global dairy industry.
Only more than 8 pc of milk currently sold is packaged and with an overall rise in inflation, undue taxation on produce from farm to production industry should be rationalised or withdrawn.
Domestic and foreign investment in dairy farms and the dairy processing sector in Pakistan amount to more than $870m over the last five years.
With nine million people remaining associated with the dairy industry in Pakistan and working in tandem with the private sector, the government can play a significant role in enabling dairy industry to reach its maximum potential.