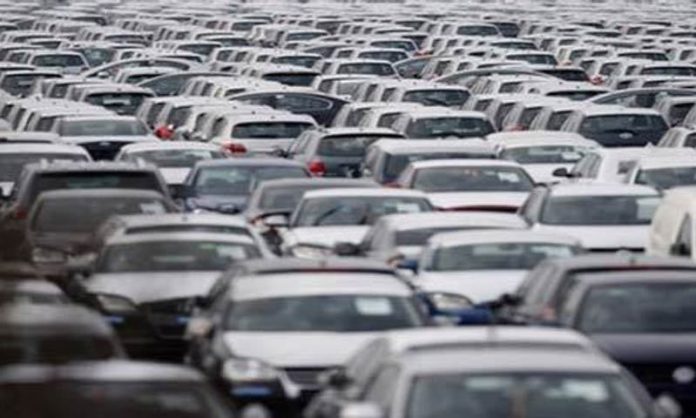 Pakistan Automotive Manufacturers Association (PAMA) has requested the government to abolish customs duty, additional customs duty, and reduce the rate of input tax on tractors.
While submitting budget proposals 2017-18 for the tractor industry, PAMA stated that due to these issues the entire industry is facing a liquidity crisis, adversely affecting the trust of foreign investors/shareholders.
Engineering Development Board (EDB) had earlier allowed the import of manufacturing components for agricultural tractors which had not been developed in Pakistan at a zero per cent customs duty.
"However, during the year 2015-16, an additional customs duty of 1 per cent on the import of such components was imposed by the government through a mini budget. Further, 1 per cent customs duty was imposed through the budget for the year 2016-17, accumulating to a total of 2 per cent customs duty," stated PAMA.
The association reasoned that this levy of duty has contributed towards an increase in cost by approximately Rs. 33 million during January to December 2016. "It is proposed to exempt imports made under SRO 655(I)/2006 and SRO 656(I)/2006 from additional customs duty under SRO-1178(I)/2015 and agricultural tractor parts being imported," suggested PAMA.
The rationale behind this suggestion states that an additional duty on input items like raw material, component, sub-components and CKD of the automotive industry which are not manufactured locally have adversely impacted the highly cost-sensitive sector.
"It would keep the prices of agricultural tractors within the buying power of small and medium scale farmers. Also, abolishing customs duty and additional customs duty on import of components allowed by EDB would help the companies that have no other alternative source besides import," stated PAMA.
"This will eventually benefit the entire farming community, stated PAMA, suggesting a further reduction in the rate of input tax on the purchase of imported components by tractor manufacturers to match the output rate. This will help the industry to reduce yearly refunds by Rs 600-700 million," suggested PAMA.
Besides, agricultural tractors are subjected to a sales tax of 5 per cent, as against components purchased locally as well as imported components required to manufacture tractors are also subjected to sales tax, but at the rate of 17 per cent.
"This has resulted in the accumulation of legitimate refunds with FBR. Due to this, the entire industry is facing a liquidity crisis, affecting the trust of foreign investors/shareholders," stated PAMA.
While giving the rationale behind this suggestion, the association stated that this will reduce the procedural difficulties in sales tax refund and save the administrative cost of OEMs and FBR.
"Presently, Original Equipment Manufacturers (OEMs) have to suffer a substantial financial burden due to the lengthy reviewing process of FBR and the incomplete documents/details submitted by small vendors," stated PAMA.