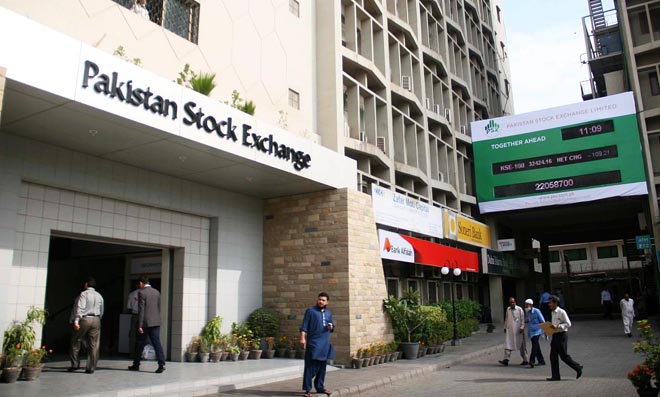 KSE-100 witnessed the most volatile session (hi/lo spread of 3.56pc) since Nov 1, 2016, with the index witnessing 1668 points intraday stock movement, primarily due to the Panama Case verdict announcement due tomorrow. When Imran Khan (IK) called off the Dharna on Nov 1, 2016 , the market faced a swing of 1487 points (3.7 pc).
The Supreme's Court's announcement that the Panama verdict would be announced on Thursday led the investors to take to selling their investments with the index shedding over 800 points, gap-down 1.5pc within the opening hour of the stock market. It subsequently fell to a low of -1.8 pc.
However, the market swiftly recovered as investors expect that the Panama decision due tomorrow would not be against the government.Resultantly, the market closed up 1.6pc at 47603.48 points.
According to Topline Securities Analyst, Adnan Sami Sheikh, "this was a legendary day for PSX given the largest ever intraday point swing."
DGKC posted March qtr EPS of Rs4.6, down 11pc YoY and inline with expectations.
UBL posted EPS of Rs6.1, flat YoY and above expectations.
PKGS posted EPS of Rs16.6, down 17pc YoY and below expectations.