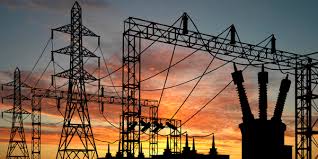 Power sector owes Rs 227.3b to PSO
PSO maintains uninterrupted supplies to the power plants despite perpetual defaults of payments
The menace of circular debt, in the post-June 2013 settlement by the incumbent government, has resurfaced in the country, ostensibly due to significantly short payments by the Ministry of Water and Power against oil supplies made by Pakistan State Oil (PSO).
Official sources at the petroleum ministry, on anonymity, disclosed that the total circular debt of the power sector has increased to over Rs 305 billion following a settlement of the Rs 480 billion circular debt on 30th June 2013 by the incumbent government. They said that out of the total circular debt of energy sector, total outstanding dues of PSO from the power sector were Rs 227.3billion on March 17, 2017.
Due to continuous default by the power sector, PSO had defaulted on various letters of credit (L/Cs) during May 2014, October to December 2014 and in January 2015.
Being cognisant of the situation, the government released Rs 40 billion to PSO amidst the January 2015 fuel crisis. While for clearing the backlog of circular debt balance, it was agreed in the coordination committee meeting on furnace oil supplies to power sector held on March 6, 2015, that a repayment plan will be submitted by the water and power ministry after consultation with the finance ministry; that is still pending.
However, to avoid recurrence of such a crisis situation and to deter further increase in circular debt balance, a seven days credit payment mechanism was put in place from February 7, 2015 by the water and power ministry.
The sources further informed that, despite the implementation of the seven days payment mechanism agreed on February 7, 2015, there was a 36.6 per cent increase in circular debt on February 17, 2017 as the power sector again failed to make complete payment to PSO under the said arrangement, which resulted in a shortfall of Rs 57.3 billion.
They said that in order to address the above situation, the PML-N government made a payment of Rs 20 billion to PSO on February 17, 2017, with the instructions to the water and power ministry to make 40pc payments through daily collections to PSO and to bring PSO receivables back to the February 7, 2015 level, i.e. Rs 178.5 billion. However, as of March 17, 2017, total outstanding dues of the PSO, pending with the power sector, has soared to Rs 227.3b, sources said.
It is also learnt that PSO's receivable from SNGPL against LNG supplies has accumulated to Rs 7.5 billion (excluding Rs 6.3 billion not yet due). The Sui Northern Gas Pipelines Limited (SNGPL) has advised that their outstanding is expected to be in the range of Rs 9 to 12 billion per month. Similarly, Rs 14.5 billion dues are also outstanding against oil supplies to PIA which need immediate settlement.
Moreover, old price differential claims of Rs 9.6 billion are also pending (some of which are outstanding for the last 20 years). These claims, duly audited by the independent auditors, are pending with the finance ministry and be provisioned in the budget of FY2017‐18, sources said.
Energy experts, when contacted, said that the incumbent regime should take immediate measures to get rid of the menace of growing circular debt of the energy sector, which has been adding woes to common public in the form of unannounced hours-long power outages across the country. They asked the government to make instant payment of Rs 36.2 billion against receivables under 7‐day credit arrangement and an additional estimated payment of Rs 80 billion to cater demand of the water and power ministry up to June 30, 2017 (including the high consumption month of Ramadan). "PSO's outstanding against current supplies to be settled at the rate of 40% of daily collection by water and power ministry," experts said.
The experts also said PSO is left with no option but to fund its receivables through bank borrowings, which are currently at Rs 130 billion and will result in financial cost of Rs 6.5 billion this year (Rs 82.8 billion since 2008). Also, PSO, on the other hand, cannot afford to use a hedging policy against its payables as fuel oil for these power plants is imported from international suppliers against L/Cs and recurring default against L/Cs by PSO would jeopardise energy supply chain of the country.
It is worth mentioning that, owing to contractual arrangements and government's directives, PSO has to maintain uninterrupted supplies to the power plants despite perpetual defaults of payments by Ministry of Water and Power (MW&P). Similarly, these entities have conveniently shifted their delayed payment burden on PSO by off‐setting their payables to PSO with their receivables from the power purchaser (CPPA) resulting in effective hedge.