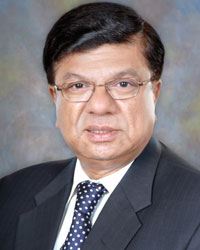 With Budget 2017-2018 right around the corner, the topic is a much-discussed one among the stakeholders of the business and finance sectors.
In an email response to Profit, business conglomerate Arif Habib discussed three proposals the seasoned businessman has to give to the current government who will soon be presenting its last budget on
May 26, 2017
.
"I believe that immediate focus is needed to arrest the growing current account deficit. This could be achieved by; making the declaration of foreign assets held by Pakistanis obligatory, selling government-owned LNG power projects to Pakistani Diasporas and investors in foreign exchange on non-repatriable, incentivising remittances through banking channels and increasing the support for exports."
Habib further stated that in order to increase job opportunities, the government needs to support agriculture, housing and IT industry and to compete in the international market, the production should be reduced by lowering taxes on the energy sector.