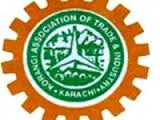 Korangi Association of Trade and Industry (KATI) President Masood Naqi has said that this year; industrial, manufacturing and the large-scale sector growth has been slower than the previous years, therefore, the budget should be "industry friendly" as well as it should be "people friendly".
He said that the prosperity of the county's economy can only be achieved through a prosperous industry. The industrial sector is the single largest employment provider of the country but it is suffering from many issues.
"Increased cost of production, tax and duties, expensive energy and raw material along with an underdeveloped industrial infrastructure is what is causing a slow growth of the industry," he said.
According to reports, the rate of industrial growth has only been 5 pc during the current fiscal year, which was 5.8 pc during the last financial year, he said.
Manufacturing could not achieve the growth target which was set to a modest ratio of 6.1 pc for the year and could only reach to 5.8 pc, he said.
Naqi said that in the large-scale sector, growth target wasn't achieved either. He alerted that until the government doesn't take appropriate measures to cut down production costs, the process of industrialisation cannot be up to the mark.
He said tax collection machinery only focuses on those who are already registered taxpayers instead of taking measures to further expand the tax net. "For growth in the industrial sector and exports; smuggling of finished products and raw materials should be curbed. Import of industry related items should be duty-free or levied with lower ratios."
He urged to promote investment opportunities in the industrial sector. He further said that it is expected that suggestions of the business community would be accommodated in the upcoming national budget.