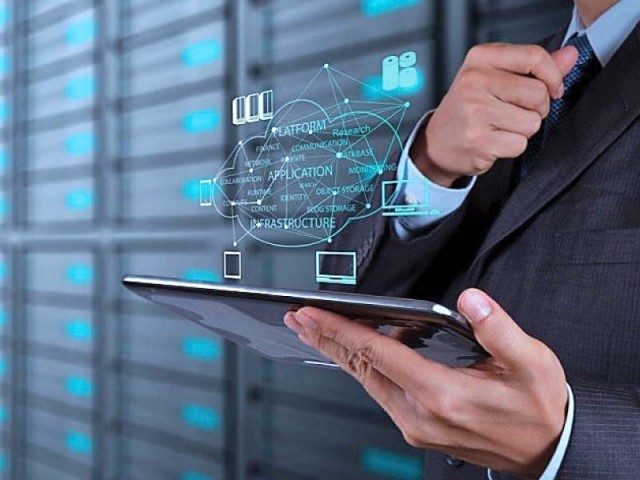 The Information Technology sector is exhibiting accelerated progress with total turnover of $3.1 billion, including both exports and domestic revenue this year.
According to official sources, the broadband penetration has jumped from a mere 3.7 million to 40.7 million subscribers. Through enabling policies and auction spectrum for next generation mobile services, the IT and Telecom sectors are expanding and generating new jobs as businesses utilise modern ICTs, such as e-commerce, e-banking, e-health, e-education and business related to IT applications.
The dynamically evolving Information and Communication Technologies (ICTs) hold crucial importance globally as one of the key sectors in terms of powering economies, acting as a catalyst of change and enablement across all other sectors. The Ministry of Information Technology and Telecommunication (MOIT&T) is maximising its efforts for expanding both IT and Telecom sectors in tandem.
A policy directive for auction of unsold 2*10 MHz of frequency spectrum in 1800 MHz band was issued on March 27, 2017 whereby Pakistan Telecommunication Authority (PTA) has been entrusted to undertake transparent auction process. The base price for the said spectrum has been set at $295 million and all existing cellular mobile operators (CMOs) as well as new players are eligible to participate in the auction.
Telecom sector showed positive growth during the first two quarters of FY2016-17. Total teledensity reached 72.36 percent at the end of March 2017, as compared to 70.81 percent at the end of last fiscal year. The prime driver of increased teledensity is the growth in cellular mobile subscribers.
Revenues from telecom sector reached an estimated Rs234.9 billion during the first two quarters of FY2016-17. The commercial launch of 3G and 4G LTE services has opened new opportunities for revenue generation for the mobile operators. Availability of 3G and 4G services enabled development of new applications and data base services and people of Pakistan are quickly adapting to these new technologies and services.