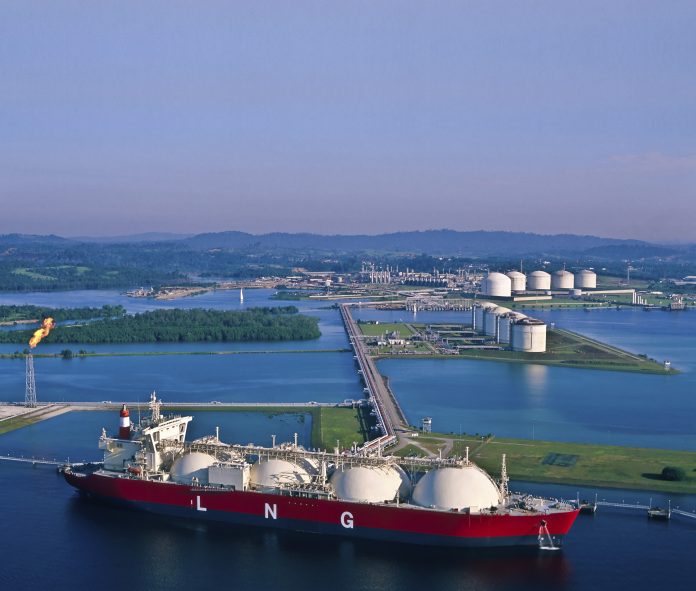 LNG imports from Qatar to continue
Karachi
Shahid Khaqan Abbasi, Minister for Petroleum and Natural Resources on Wednesday gave a statement clarifying that LNG imports from Qatar won't be impacted as a result of the deterioration in diplomatic ties of Qatar with other GCC countries. Pakistan signed a government to government agreement with Qatar for the import of 35m tones LNG for 15 years at 13.35pc of crude oil. Abbasi said this agreement was a commercial contract and in order to meet its energy requirements and end power outages, Pakistan will keep on import LNG from Qatar.
The country is currently exporting 600 million cubic feet daily (MMCFD) of LNG from QatarGas and with the opening of the second LNG terminal this number is expected to be doubled. Abbasi said "There are no sanctions on Qatar as far as we know; there is no possibility of cancellation or delay in the import of LNG from Qatar to Pakistan."
In the aftermath of the cut in diplomatic ties with Qatar by Saudi Arabia and other Middle Eastern countries, fears were being raised that LNG imports may get stifled. But Exxon Mobil Corp on Tuesday, squashed all rumours by saying that production and exports of liquefied natural gas from Qatar will remain unaffected by rising diplomatic tensions in the Middle East.