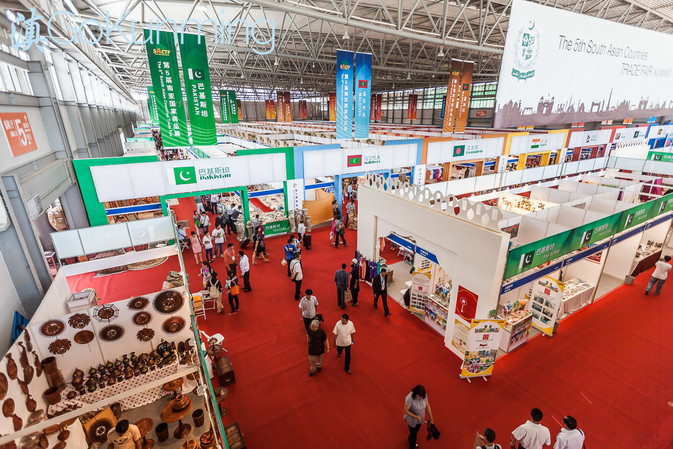 KUNMING
Pakistan is about to join the regional trade group here, at the capital of China's Yunnan province to develop a cooperative partnership with the business and trade sector, through the expo, and to initiate a consultative mechanism between parties.
The group will include India, Bangladesh, Nepal, Sri Lanka, Cambodia, Myanmar, Thailand, Vietnam, and Indonesia, besides China. It is participating in a week-long mega event (South Asia-Southeast Asia Commodity Expo and Investment Fair (SSACEIF), which is going to be held here on Monday.
Organizers will provide a large pavilion to Pakistani businessmen to display a variety of their products. There will be more than fifty stalls by the Pakistani side.  The competitive environment will enable Pakistan to develop a learning curve of experience and competition in the world market.
The expo will provide them an opportunity to enhance bilateral investment and trade's exchanges. This is a part of the overall policy of the Chinese central government to develop connectivity and people-to-people contacts with the regional countries to achieve their social-economic goals.
Pakistan will have a special significance within the event, in view of the China-Pakistan Economic Corridor (CPEC) which is the flagship of President Xi Jinping's One Belt One Road's initiative. Representatives of the participating countries who arrived here showed curiousity to know more about CPEC, while talking with this correspondent Javed Akhtar. They expressed their countries' desire to join CPEC, if possible, for common development.
Executive committee members of SSACEIF said here at a news conference that the event has become a regular feature and it proved very successful in increasing the trade column of the participating countries, as well as in deepening people-to-people contact. The Chinese government, they said attached high priority to this joint forum, pushing forward their common economic interest and promoting regional connectivity.
Welcoming Pakistan to the event, they said that China and Pakistan are iron brothers and are heading towards shared destiny in order to improve the livelihood of their people. In this connection, the CPEC is a major development between the two countries that has opened numerous opportunities for consolidating their economy and business links.
They hoped that Pakistan and regional counties will get a big boost in their trade activities, by participating in SSACEIF.
An official from Pakistan's delegation is also expected to arrive here Monday to take part in the event. The local government has invited media representatives from the participating countries to project the event for their peoples' awareness, as well as for China's huge economic potential and how it is promoting common development and prosperity. The event will bring the regional countries on one platform and will make them able to achieve the desired goal of a unified destiny.
It is hoped that the expo will be attended by around eighty-eight countries. It is one of the biggest commodities' fairs in the World.
According to the organizers, consultative meetings among the members of think-tanks, and the businessmen will be arranged during the expo, that will help with the progress building of 'One Belt, One Road'.