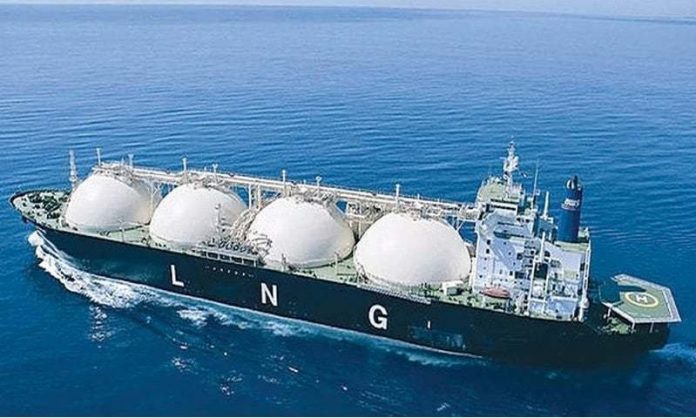 Lahore: The government gamble to import Liquefied Natural Gas (LNG) seems to have paid off as it has been assessed that the country had saved $1.7b, since it was cheaper in comparison to furnace oil said a Ministry of Petroleum and Natural Resources official.
25pc of the country's gas demand is being fulfilled by LNG imports which are round 2.5b cubic feet per day.
As per the official, the only LNG terminal located in Port Qasim, Karachi has imported roughly 6.1m tonnes of LNG, which is operated by Engro. The company has dealt with 94 LNG cargo ships in last 28 months and re-gasified roughly 284.7b cubic feet of gas which was been fed into the system.
Last month, the government  pledged to provide guarantees worth Rs175b for building a third Liquefied Natural Gas (LNG) pipeline for provision of supply to gas starved Punjab.
This pipeline is supposed to be built by Sui Southern Gas Company which will lay the Karachi-Lahore segment at a cost of Rs64.9b. This pipeline will constitute a part of the third re-gasification project which will hopefully be complete by October 2017.