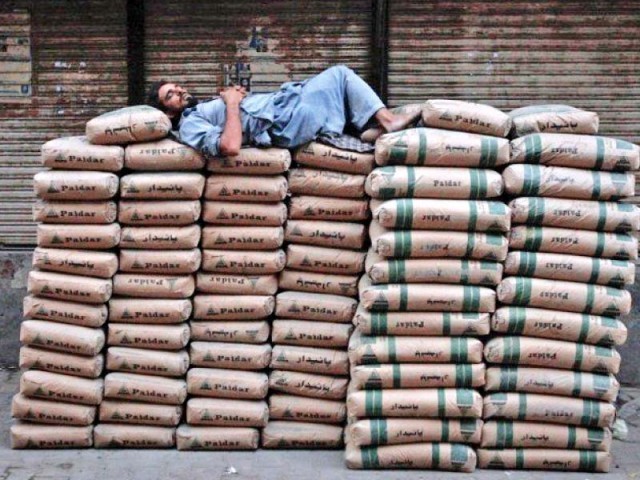 LAHORE
The cement sector would rise again and, get its positive developments back, where each region will have a different focus, and margin trends, after witnessing a dull year, the experts believe.
Talking to Pakistan Today, they were of the view that fiscal 2018 would be full of positive developments. They believe that the South region would be leading in expansion theme with softening of prices from the second half of fiscal 2018 post supply or demand re-balance, whereas the North would witness increasing pricing power, stable margins and improving operational efficiency.
They pointed out that volumes and price trends in the fourth quarter of fiscal 2017, took a hit of 5 per cent, both on monthly basis and for yearly. On a sequential basis, both local business and exports registered a decline of 4 per cent and 11 per cent respectively; limited activity during the Holy month of Ramazan was a key reason behind decline in local dispatches, while competition from global exporters (Iran, China etc) led to the decline in exports to major markets including Afghanistan, Africa etc (except India).
The decline in exports was more significant which registered a decline of 49 per cent in the last quarter of fiscal 2017, however, local sales showed a slight increase of 2 per cent.
In terms of pricing, the North region witnessed some sharp swings in retail prices during the quarter, where prices dropped by Rs 15-25 per bag during Apr-May and then recovered to March levels in June.
On the other hand, stable prices were witnessed in the Southern region.
Gross margins of the sector recorded decline following the 35 per cent higher coal and furnace oil prices, and an 18 per cent increase in gas prices in Punjab based on price linkage with LNG.
They said that the selling and distribution expenses are expected to ease-off by 3 per cent on yearly basis due to the 20 per cent reduction in exports.
Talking about financial cost, the market sources underlined the decline of 21 per cent, however, the same expected to rise from the first quarter of fiscal 2018 following the fresh borrowing by cement companies to finance, upcoming expansions and other projects have undergone to improve operational efficiency.
Pointing the 3 per cent super tax, they said, that it is expected to prune by 2 to 3 per cent during the year.
Marking fiscal 2018 as a year of regional diversity, they said that South region would be coming up with a cumulative 5.15 million tonnes expansion by the third quarter of fiscal 2018, while North would be coming up with improving efficiency on offer with stable margins.
The key projects in North are to be operational by the end of this fiscal year including the 40 MW Coal-based captive powers, expected to be online. Grinding mills with a capacity of 1.8, 0.9, and 0.8 million tonnes, are to be installed by second and first quarters respectively.