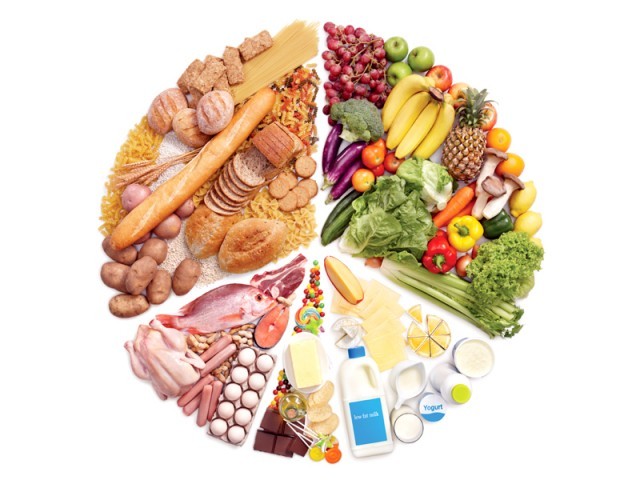 –Special programme for strengthening SPS facilities is on hold since Sept 2012
ISLAMABAD: Pakistan's non-compliance with the international food safety and quality standards pose a serious challenge to official efforts for boosting agriculture exports— as lack of compliance with standards results in frequent rejection of agricultural export consignments and paves the way for import of harmful and poor quality food products.
An official source said that a special programme for strengthening Sanitary and Phyto-Sanitary (SPS) facilities and quality inspection services, in compliance with WTO, which called for the establishment of an integrated National Animal and Plant Health Inspection Service (NAPHIS), is on hold since September 2012.
He said that NAPHIS was proposed to act as a national food safety, animal and plant health regulatory body. The establishment of NAPHIS would help in capacity building of the federal agricultural line departments, labs for SPS management, and international accreditation.
It will also act as a designate national enquiry point for SPS management system; develop an integrated national SPS management, inspection and quality certification system for exports and imports. It will be used to co-ordinate provincial SPS control system with federal functions.
The EU has also stressed establishing NAPHIS, in compliance with international safety and quality standards. According to the EU, this step might give boost to the export of Pakistani food products to Middle East, Central Asian States and Europe. The programme is on hold due to the 'lethargy of the Ministry of National Food Security and Research,' the source disclosed.
The imposition of bans on exports due to non-compliance of SPS standards; the lack of SPS management capacity in the agricultural line departments; lack of SPS inspection and quality certification system for meeting international trade requirements, are impacting heavily on the country.
Due to the absence of an international standard SPS mechanism, it took Pakistan nine years to convince the United Arab Emirates to lift a ban on poultry products imported from Pakistan. Pakistan 'immediately needs to establish an authority to implement international food safety and quality standards,' he added.
Decades have passed and despite a huge expenditure by government and donor agencies, we have not yet been able to become compliant with the international or even national food safety standards. We have not been able to establish a National Animal and Plant Health Inspection Authority, which is our dire need. We have not been able to implement PakGAP, which is 'essential for our own healthy environment,' said an exporter on the condition of anonymity.
Various case studies conducted by different organisations conclude that excessive pesticides are being used in Pakistan, a fact that has aggravated pest problems and imposed substantial external costs on the stakeholders. All of this points towards an institutional failure in the country, which requires policy decision on establishment of a regulatory authority to protect health of all stake holders.
The government's top priority should be improvement of production methods and harvesting techniques and transportation and storage methods, better access to compliance resources, technical assistance, information resources, laboratories and quarantine stations. MNFSR needs to be pushed to complete the work on NAPHIS, the source said adding that the ministry could implement the new changes easily, as it has qualified human resource available in the Plant Quarantine Department to deal with the pressing issues.
Under the existing framework, different laws regulate SPS in Pakistan, like the Pakistan Animal Quarantine (Import and Export of Animal and Animal Products) Ordinance, 1978; The Pakistan Plant Quarantine Act, 1976, The Agricultural Produce (Grading and Marking ) Act, 1937, The Pakistan Fish Inspection and Quality Control Act, 1997, The Exclusive Fisheries Zone (Regulation and Fishing) Act, 1975 and The Agricultural Pesticides Ordinance, 1971 (Ordinance No. II of 1971).
NAPHIS will help ensure supply of safe food to the consumers; remove health hazards associated with indiscriminate use of excessive pesticides; help gain market access to potential markets through SPS compliance; minimize chances of rejections of export consignments at destination and increase export earnings through increase in per unit price due to better quality produce.