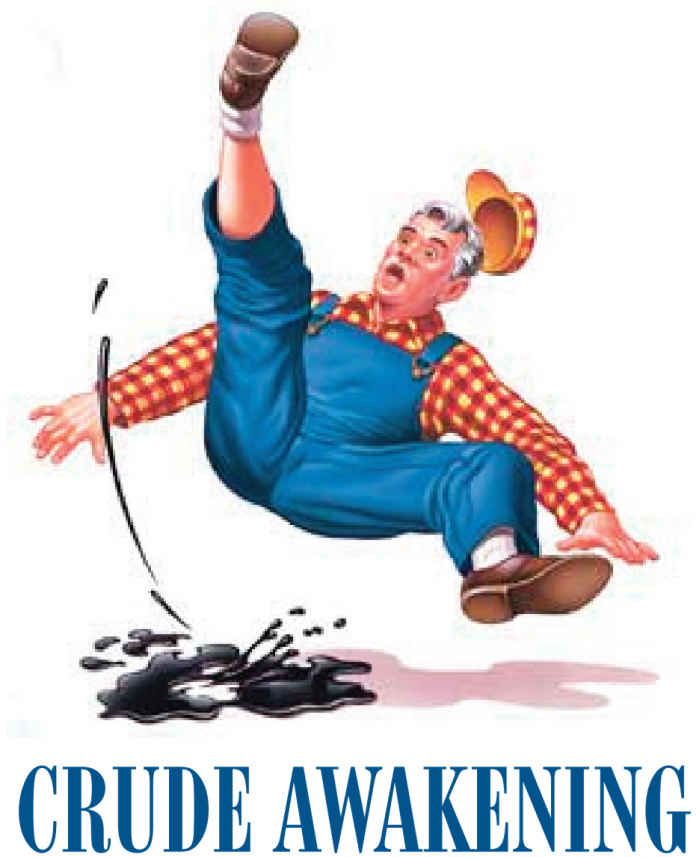 The 2013 National Power Policy was basically two-pronged: eliminate an average power shortfall of 5,000MW and make sure it's done with tangible improvement in the energy mix through incorporation of renewable energy.
On May 7, 2017 with an average of 12 hours of load-shedding the shortfall went beyond 8,500MW. The day had started with a demand-supply disparity of 5,800MW at 9 am, which is roughly the average current power shortfall.
So unless tech miracles are in store for the nation over the next three and a half months, it's safe to say that the first prong of the NPP would be binned, rendering the second irrelevant.
But at a time when the rest of the world is embracing renewable energy, it remains a long-term solution even for Pakistan that isn't exactly spoilt for choice when it comes to options to overcome the power shortfall.
China, that was supposed to solve all our problems with CPEC affiliated energy projects, is building wind power plants worth 20,000MW. Pakistan's cumulative wind power installation for the past decade has been 200MW.
Of course, comparison between Pakistan and China on any front and any statistic is ridiculous, but the aim is to highlight the emphasis on the right kind of renewable energy that the global leaders are implementing.
As far as renewable energy is concerned Pakistan, seems to be putting all its egg in the solar basket – just like we have the Chinese basket for all things diplomacy.
Bahawalpur's Quaid-e-Azam Solar Park, built with Chinese investment of course, is expected to start producing 1,500MW soon. Furthermore, Senator Mushahidullah Khan, citing a myriad of inaudibly named studies, says that Pakistan has a potential of '2.9 million megawatts' of solar energy, which the government wants to tap into.
The current solar generation, however, is less than 10 megawatts.
Benefits of pursuing solar
With Pakistan receiving 200-250 watts per square metre every day, the benefits of pursuing solar are clearly there. However, solar's conversion rate is half of wind (35%). Similarly, constructing a wind power plant takes about half the time as conventional power plants (three years) – outside of hydropower.
Where solar has a clear edge over wind is in supply – even though at 50,000 MW Pakistan has more wind potential than India! – considering the unpredictability of wind. Even so, with solar power tariff being high in the initial phase, its long-term feasibility can be improved if the payment is limited to power that the national grid actually gets, and not force the consumer to pay for the power losses and idle capacity.
Crop residue, meanwhile, makes biomass energy another lucrative option for Pakistan. There is on average 50 million tonnes of waste produced from major crops in Punjab alone every year.
Furthermore, municipal waste from urban centres can contribute 1,000 MW. Also, All Pakistan Textile Mills Association (APTMA) claims that another 1,000 MW per year can come from rice husk.
The government has underscored a plan, on paper, for diversifying the energy mix. Currently two-thirds of Pakistan's power generation load comes from oil and gas, and one fourth from hydroelectricity.
The share of renewable energy, once we factor in the nitty-gritties and apply the relevant formulae, can be safely approximated to zero.
Renewable itself will only come into the limelight once the energy deficit gradually reduces. Even when things are well and truly up and running, renewable energy would never suffice in taking care of the base load. However, if Pakistan has all of them – solar, wind, biomass, hydro – in play, the right combination can definitely deal with a significant portion of the basic load.
Till then the government needs to focus on energy conservation as much as the aim to generate more power – considering the power losses in the country. These losses need to be overcome both in transmission and distribution, which also aggravates the abovementioned power pricing mechanism.
The National Energy Efficiency and Conservation Act, 2015 maintains that "the National Energy Efficiency and Conservation Authority shall act as focal Federal agency for initiating, analyzing and coordinating (sic)" because "the conservation and efficient use of energy is pivotal for the development of Pakistan."
In effect, the entire document focuses on dealing with the centripetal and centrifugal forces that define the relationship between the centre and provinces – which though, an important factor in achieving the final, albeit unquantified, goals of the document, is surely not the be all end all of energy conservation.