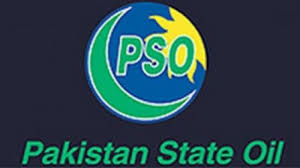 KARACHI
Pakistan's largest oil marketing company, Pakistan State Oil Company Limited (PSO), has achieved another benchmark on quality assurance front. Two laboratories of the company have successfully met international proficiency tests criteria of the Inter-Laboratory Correlation Program (ILCP), a multifaceted laboratory structure program based in London, the United Kingdom. This program evaluates adherence and compliance to international quality requirements and standards in the area of testing of petroleum products.
109 laboratories from all over the world participated in this program. Their samples were tested and compared for reliability and correctness. Lubricants Manufacturing Terminal (LMT) and Keamari Terminal-A (KTA) laboratories of the PSO participated in the program and qualified against all the rigorous tests conducted by the ILCP.
Speaking about this achievement, the Pakistan State Oil Managing Director and CEO Sheikh Imran-ul-Haque said, "Result of such high commitment to quality reflects in our customer's confidence and in the growth of our businesses. The company has recently reported 76.7 per cent more profit-after-tax, amounting to Rs 18.2 billion in FY2017 compared to Rs 10.3 billion in FY2016. Comparing the performance of FY2017 with FY2015, PSO has shown a remarkable growth of 163.8 per cent over the last two years when it earned Rs 6.9 billion in profit-after-tax."
"PSO has ambitiously restructured its supply portfolio to higher specifications with the objective to keep it at par with international quality standards. The Inter Laboratory Correlation Program (ILCP) qualification is indeed a testament to our robust quality assurance system."
"As nation's flagship brand in the energy sector, we are committed to providing high-quality products across our all business lines to our customers in Pakistan."
PSO quality assurance is a comprehensive end-to-end system built on a network of state of the art laboratories at every junction of the company's supply chain. All laboratories in this system are ISO 9001 certified and follow national and international standards set by the Pakistan Standard Quality Control Authority (PSQCA), the American Society for Testing & Materials (ASTM) and the Institute of Petroleum (IP) – UK.