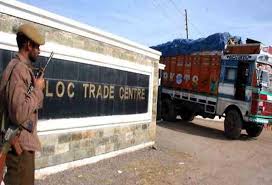 MUZAFFARABAD: Speakers at a seminar on Thursday underscored the need for an uninterrupted and hassle-free mechanism for trade on the Line of Control (LoC) between the two Kashmirs in a bid to push business and commercial activities in the region.
The seminar titled "Nine years of cross-LoC trade: challenges and opportunities" was held in Islamabad to mark the ninth year of trade between the divided Jammu and Kashmir. Representatives of the business community, traders of Azad Jammu and Kashmir, political parties, media and civil society were present on the occasion.
The event, chaired by Azad Jammu and Kashmir Assembly Speaker Shah Ghulam Qadir, was organised by the Jammu and Kashmir Joint Chamber of Commerce and Industry and Cross-LoC Trade Union.
Praising traders for trying to strengthen local trade and economy, Qadir said trade across the LoC was the only confidence-building measure between Pakistan and India on Kashmir which had local ownership and it was the main reason why it had been able to sustain itself.
He said intra-Kashmir trade was not just trade between the two sides, but it was a matter of foreign policy and national security for Pakistan, adding trade ties were linked with Pakistan-India relationship.
"The business community will largely benefit from improvement in bilateral relations between the two countries," he said.
Cross-LoC Trade Union President Sardar Kazeem said the trade volume had reached Rs48 billion in the current year despite facing hurdles and interruption because of shelling and firing on the LoC.