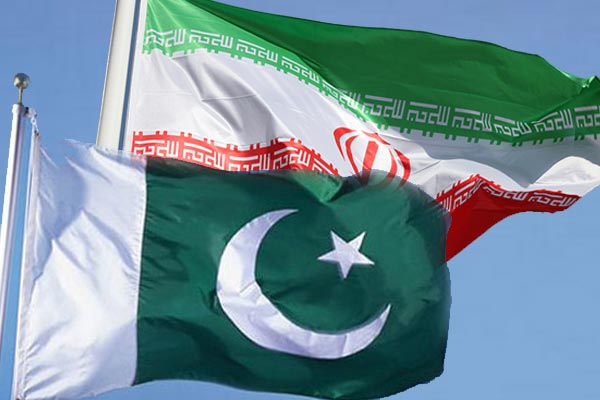 ISLAMABAD: A delegation of Iranian entrepreneurs here on Tuesday expressed keen interest in developing strong agriculture-based trade relations with Pakistan.
The delegation from West Azerbaijan Province of Iran led by Iran Agriculture Commission of the Urmia Chamber of Commerce and Industry Head Behnam Tajodinni visited Islamabad Chamber of Commerce and Industry (ICCI).
Speaking on the occasion, Behnam Tajodinni said that West Azerbaijan is the third largest province of Iran and has one of the highest production of agricultural commodities in the region.
He informed that the province is currently producing six million tonnes fruits and vegetables including 1,200,000-million tonnes apple, 380,000 tonnes grapes, 280,000 tonnes apricots and has 326 cold storage facilities with a storage capacity of one million tonnes.
He said that the province is a major honey producer and is a hub of import and export activities in Iran.
"The province has great potential to promote cooperation in the agriculture sector with Pakistan. The agriculture sector businessmen of both countries should develop close cooperation to promote bilateral trade of agro products between Iran and Pakistan," said Behnam Tajodinni.
Tajodinni further stated that both countries should revise high tariffs on agriculture products to facilitate entrepreneurs in further improving bilateral trade. He also invited ICCI delegation to visit Urmia Chamber of Commerce and Industry to explore new avenues of mutual cooperation with Iranian counterparts.
Speaking on the occasion, ICCI President Sheikh Amir Waheed said that Pakistan and Iran have enjoyed good relations, but given the size of the economies of both countries, the bilateral trade between the two is far below its actual potential.
He stressed that both countries should encourage frequent exchange of trade delegations and focus on organising single country exhibitions on a reciprocal basis to explore new areas of mutual collaboration.
Amir Waheed further stated that despite signing a preferential trade agreement with Pakistan, Iran is maintaining high tariffs on many Pakistani products including textiles, clothing, leather goods, footwear, fruits, vegetables and rice.