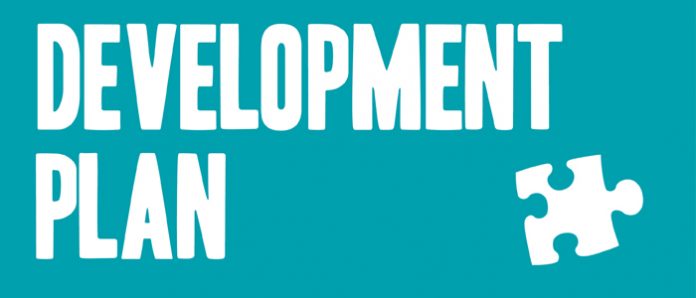 ISLAMABAD: Incumbent government is pursuing go-ahead of National Economic Council (NEC) for preparing the 12th Five-Year Plan 2018-2023 which envisages economic growth rate of 6.5 percent.
The Planning Commission (PC) has asked the NEC meeting to prepare a draft for the Five-Year Plan 2018-2023, according to PC's officials, reported Express Tribune.
It will correspond with the start of the new term of next governments in the provinces and at the center. NEC is Pakistan's biggest constitutional forum tasked for development and economic decision making. NEC meeting is held under the aegis of the Prime Minister and Chief Ministers of all four provinces, Gilgit-Baltistan and Azad Jammu and Kashmir constitute its membership.
The meeting may be held next week in which PC will lay the draft of proposed 12th Five-Year Plan in discussion with all above-mentioned members and table it for approval before NEC at time of the budget, said officials.
Taking the forthcoming general elections into perspective, it is widely expected PC would ask NEC to leave final go-ahead of Five-Year Plan to the new government.
The synopsis of 12th Five-Year Plan reveals the government is targeting a growth rate of 6.5 percent for 2018-2023 and is higher than the 4.8 percent of previous five years.
According to synopsis of the 12th Five-Year Plan, the service and industrial sectors have been indicated as drivers of growth with an average growth of 7 percent and 8 percent. Average output of agriculture is forecast 4 percent as per the outline.
Also, the incumbent government has provisionally forecast total investment to GDP ratio at 19.5 percent compared to 15.8 percent from last year.
As per the synopsis of 12th Five-Year plan, Punjab will prioritize the development of depraved regions providing them universal coverage of health, education and water supply. Also, it would need to address issue of its burgeoning population and develop skills to meet requirements of China-Pakistan Economic Corridor (CPEC).
For Sindh, they would require prioritizing development of its less developed areas and would need to concentrate on industrial, infrastructural revival and improve private investment.
Also, Sindh would need to advance agriculture by improving in areas of water conservation, farm management and seeds standardization.
Khyber-Pakhtunkhwa needed to carry out integrated development via socio-economic happiness and also funds need to be diverted towards high productivity sectors like industry, housing and roads and energy.
For Balochistan, it would need to establish over 50 medium to large dams for water irrigation and security needs, setup 50MW coal-based power plants and make investments in livestock and solar power.