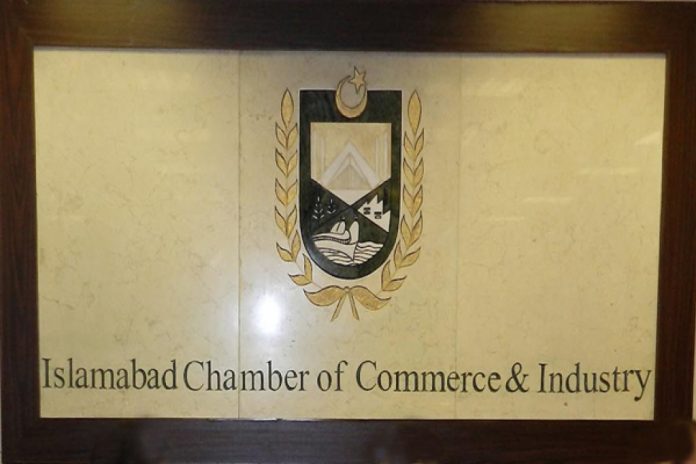 ISLAMABAD: Minister of State for Finance Rana Muhammad Afzal Khan, attended the Round Table Conference (RTC) on Charter of Economy arranged by the Islamabad Chamber of Commerce and Industries (ICCI) in coordination with Sustainable Development Policy Institute (SPDI) and Centre for International Private Enterprises (CIPE) here on Monday.
Addressing the Inaugural session the minister appreciated the role of chambers of commerce and industry for promoting and facilitating economic activities and extending support in government's efforts for development. The minister said that the suggestions put forth by the chamber of commerce have due significance in policy formulation and future planning.
During the conference, the participants from different fields of business shared their views and suggestions for the betterment of trade and industry in the country and measures they expect from the government in this regard. They also discussed their problems which can be resolved with the government's support. They particularly emphasised lowering of the tax rates and expanding the tax base.
The role of China-Pakistan Economic Corridor in boosting the national economy and its impact on commerce and trade was also discussed during the conference. There was also extensive discussion on the development of agriculture sector and the measures to increase export earnings of Pakistan.
The minister later had an interactive session with the participants of the conference on the steps taken so far by the Pakistan Muslim League-Nawaz (PML-N) government for the uplift of the economy. He said that in line with its charter, the PML-N government has always advocated the concept of formulating the Charter of Economy to be followed by all the political parties. He also stressed the need for a joint effort from the traders and businessmen to promote trade and commerce and generate employment opportunities.
A delegation of Rawalpindi Chamber of Commerce and Industries (RCCI) led by Asad Mashadi separately called on the Finance Minister and apprised him of their budget proposals regarding the industry.
The delegation invited the minister to visit the chamber's offices and also requested him to attend the All Pakistan Chambers Presidents Conference International (APCPCI) at Gwadar in March. The minister accepted the invitation and also assured the delegation of his full support for efforts aimed at the promotion of trade and commerce in the country.