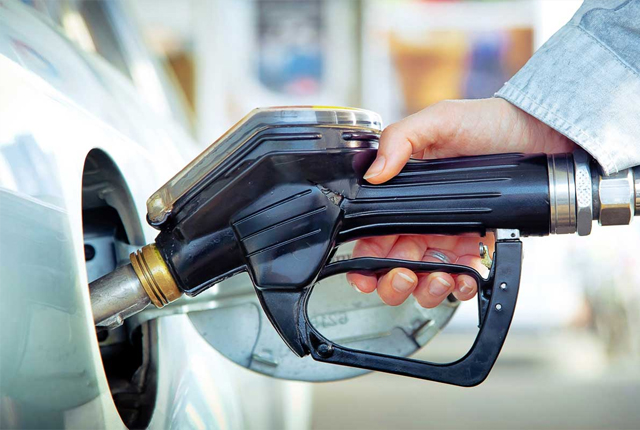 ISLAMABAD: Petrol prices are expected to be jacked up by over Rs3.56 per litre, as diesel prices will also see a hike up of 7.2 percent for March, a fuel commonly used for agricultural and transportation purposes.
In a summary forwarded by Oil and Gas Regulatory Authority (OGRA), it recommended a price increase of 4.2 percent increase in petrol prices, which is majorly used by motorists, reported an English daily.
The summary was received by the Ministry of Petroleum from Ogra on Tuesday and overall it recommended a 8.9 percent increase in prices for various POL products owing to rise in global crude rates in last one month.
Ogra recommended an increase of Rs3.56 per litre for petrol, Rs6.94 per litre in high-speed diesel (HSD), Rs6.28 in kerosene oil and Rs1 per litre in light diesel oil.
If approved by the government, prices of petrol will rise to Rs88.07 from the present Rs84.51, kerosene oil price will increase to Rs76.47 per litre from Rs70.18 and LDO price will go up to Rs65.30 per litre from Rs64.30.
HSD, which is a deregulated product will also see a price hike to Rs102.77 per litre from Rs95.83 presently. Also, consumers are paying sales tax of 31 percent on purchase of diesel compared to the standard 17 percent.
Besides, the government is also collecting a petroleum levy of Rs8 per litre from consumers.