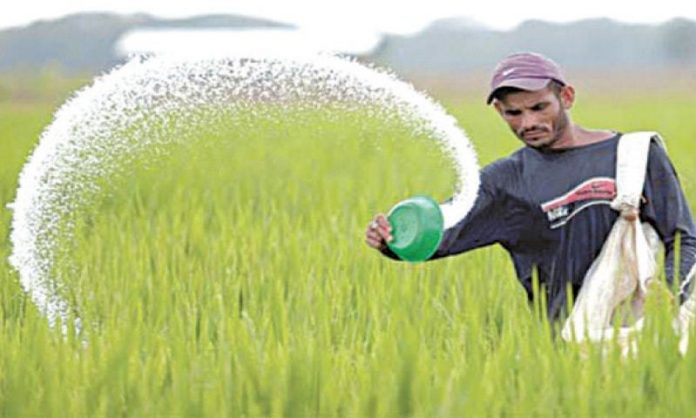 LAHORE: During February 2018, Pakistan's Urea sales is expected to clock in 380,000 to 400,000 tonnes, up by 52 per cent Year on Year basis (YoY) due to an expected rise in Urea prices amid 30 months lowest inventory level in January 2018 at 254,000 tonnes, and improving farmer economics, said a report released by Topline Securities here on Wednesday.
On monthly basis, urea offtake is likely to decline by 28 per cent due to seasonality, that is, end of Rabi season, the report further added.
Among companies, Fauji Fertilizer (FFC) is expected to post growth of 69 per cent YoY during February 2018 followed by Engro Fertilizer (EFERT) 42 per cent YoY. Analysts estimate that the closing inventory at the end of February is estimated between 200,000 to 250,000 tonnes, showing a sharp decline of 87 per cent from the highest level of 1.7 million tonnes in May 2017.
Di-ammonium Phosphate (DAP) offtake is expected to escalate by 25 per cent MoM to 115,000 tonnes in February 2018 owing to the accumulation of stock by dealers and early procurement by farmers in wake of the rise in local DAP prices. On YoY basis, DAP sales are anticipated to increase by 18 per cent.
Urea prices during Feb 2018 averaged at Rs1,420 per bag, up by 4.2 per cent YoY and 0.7 per cent MoM. On the other hand, DAP prices hovered around Rs2,950 per bag, amid better pricing, led by rising international prices.
Going forward, analysts expect DAP sales to continue this upward trend in March. Further, Urea sales are expected to gradually increase with the onset of Kharif season (from Mid April).