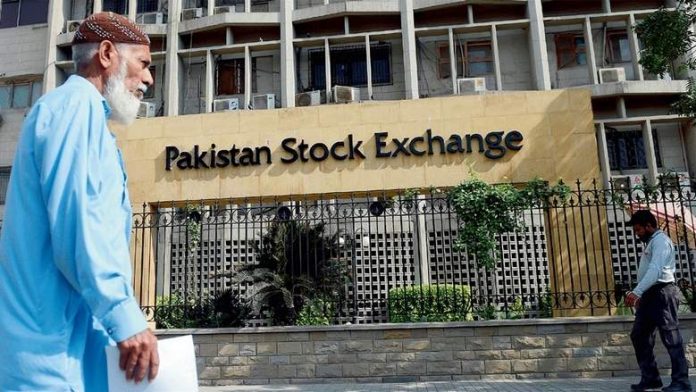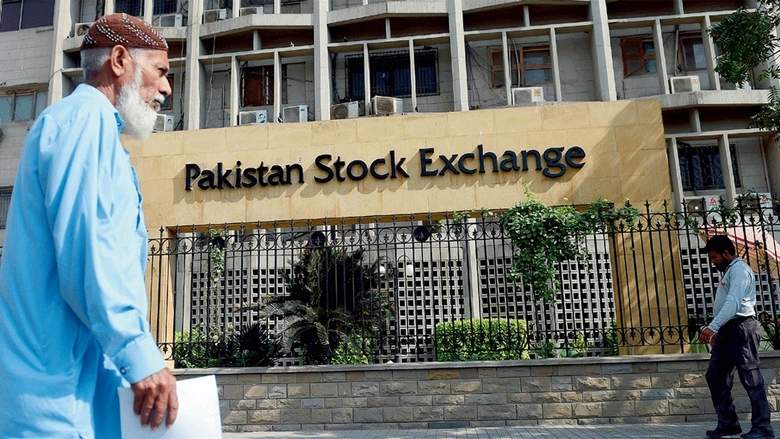 LAHORE: The KSE-100 witnessed some major swings, plummeting 500 points initially on hefty profit-taking. However, recovery towards the end (132 points recovery from intraday low) – on selective bottom-fishing – allowed KSE-100 to close at 43072.74 points (down 368.44 points).
Profit-taking in cement sector continued for the second day in a row. However, market activity picked up, with volumes increasing by 51.6 per cent on d/d basis. Significant chunk of the market volumes were dominated by Materials (28 per cent of index volume) followed by Utilities (23 per cent of index volume).
On the politics front, things seem to be unclear as intense lobbying takes over regarding the election of the Senate chairman. On the other hand, the markets remained trigger-less as the result season has almost concluded. Investors booked gains mainly in the blue-chips as HBL (-1.52 per cent), OGDC (-1.79 per cent), HUBC (-1.78 per cent), LUCK (-1.35 per cent) and PPL (-1.03 per cent) cumulatively shed 156 points from the KSE-100 index.
Market participation for the 100 Index increased to 69.03 million shares (+51.6 per cent on d/d basis). Major contribution to total market volume came from ANL (-5.2 per cent), KEL (-1.9 per cent) and PAEL (-4.1 per cent) churning 42.6 million shares out of the All Share volume of 163.26 million shares. Daily traded value for the 100 Index increased to $44.71 million from $30.88 million in the previous session (+44.8 per cent on d/d basis); DGKC ($4.9 million), PAEL ($3.7 million) and ANL ($3.6 million) were among top contributors from traded value perspective. Major contribution to the 100 Index downside came from HBL (-1.6 per cent), OGDC (-1.5 per cent), PPL (-1.4 per cent), LUCK (-1.4 per cent) and HUBC (-1.6 per cent), together taking away 157 points. On the flipside, BAHL (+1.1 per cent) added 11 points. The 100 index is 14 per cent above its 52-week low of 37,736.73 points reached on December 12, 2017 and 19 per cent below its 52-week high of 53,127.24 points touched on May 25, 2017.