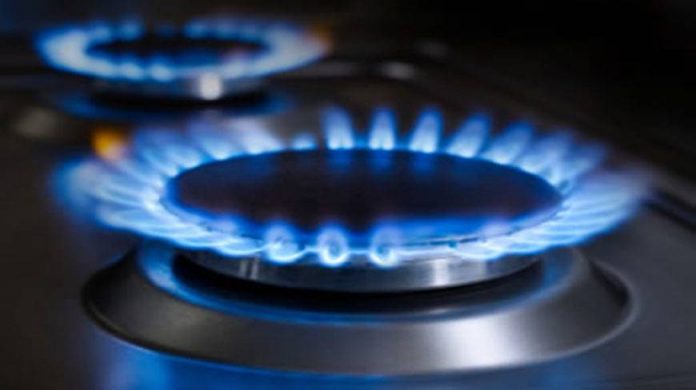 ISLAMABAD: Pakistan Muslim League-Nawaz government is all set to approve the collection of above Rs17 billion from the gas consumers on account of gas losses and theft (UfG) and Economic Coordination Committee (ECC) of the cabinet is likely to grant its nod very soon, it was learnt.
Documents available with Pakistan Today disclose that Petroleum Division has drafted a summary which would be presented to the ECC of the federal cabinet for approval. And, if ECC grants its approval to charge the gas consumers on account of gas losses and theft, unaccounted for Gas-UfG, then collection ratio of both gas utilities – SNGPL and SSGCL will go up as gas consumers of Sui Northern Gas Company Limited (SNGPL) and Sui Southern Gas Company Limited (SSGCL) will have to pay UfG of 7.6 per cent instead of 5 per cent.
It is also learnt from the documents that PML-N government has decided to collect Rs17.58 billion from gas consumers on account of gas losses of last five years and with this decision of the government, SNGPL will obtain a financial benefit worth Rs11.25 billion while SSGCL will get Rs6.53 billion.
Sources informed that though the incumbent government of PML-N will grant its approval to collect more than Rs17 billion from the consumers, however, implementation will be done by the acting government during the month of July apparently to avoid possible criticism over the decision of the PML-N government.
They alleged that the decision of additional collection from the consumers was taken on the advice of Prime Minister Shahid Khaqqan Abbasi. They added the decision to increase the UfG ratio will also benefit the influential shareholders of both gas utilities, while the collection of Rs2 billion during the current year from the shareholders of SSGCL and SNGPL will not be made due to stay order of SSGCL. The shareholders of two gas companies have already received billions of rupees under the head profit, alleged sources.
It is relevant to mention that the 'OGRA scandal' appeared during 2012 in the tenure of Pakistan Peoples' Party (PPP) led government in the centre, in which Oil and Gas Regulatory Authority (OGRA) increased the ratio of gas losses and theft by 2 per cent.
Meanwhile OGRA's former chairman Tauqeer Sadiq and Member (Finance) Mir Kamal Marri and Member (Gas) Mansoor Muzaffar have been under trial in National Accountability Bureau (NAB) reference over increasing the UfG ratio by 2 per cent.
According to a summary drafted for ECC, gas companies are facing a severe financial crisis due to the low collection from the gas consumers under the head UfG despite an increase in gas losses and theft. Moreover,  SSGCL has faced serious loss as Sindh High Court ended a stay order prior to which SSGCL was collecting additional charges from its consumers under head UfG during 2012-13. Furthermore, Rs2 billion had been collected from the shareholders due to court decision while Rs3 billion is still to be collected from them.
According to documents, Petroleum Division is of the view that the very purpose of the UfG study is not only to provide realistic UfG benchmark linked with efficiency but it also has to address the past adjustments, provisional determination of UfG disallowances. OGRA had set the UfG benchmarks and allowances from financial years 2012-13 till 2016-17 provisionally since no independent expert opinion was available as required by law.
Accordingly, the Division proposes that OGRA may finalise the provisional benchmarks set from FYs 2012-13 to 2016-17 in line with the recommendations of the UfG study, the benchmark set at 7.6 per cent, fixed benchmark of 5 per cent UfG plus 2.6 per cent for local conditions, so as to ensure that the gas companies continue to remain financially viable and sustainable.
The sources further alleged that influential shareholders of both gas companies belonging from Sindh and Punjab provinces have raised the issue before former premier Nawaz Sharif and after which PM Abbasi tasked financial advisor Miftah Ismail to solve the issue of shareholders. They said PM Abbasi advised OGRA to resolve the matter but OGRA declined apparently due to expected NAB action.
However, it was decided to conduct a study on UfG prior to its determination. They also said that this was the middle ground under which collection of billions of rupees from gas consumers was planned. However, petroleum division has sought ECC approval on the basis of a study conducted by a private company on the order of OGRA during the last year, they added.
It is worth mentioning that the ECC of the cabinet is likely to grant its approval during the next week and after the approval, the federal government will forward policy guidelines to OGRA so that the two gas companies and their shareholders could benefit from Rs17.58 billion, while gas consumers will bear the burden of expansive gas.
As per government plan, implementation of ECC decision will be applicable from July 1, 2018, and acting government will be responsible for making sure the implementation of this decision.
The two public sector gas utility companies i-e M/s SNGPL and SSGC under licence granted by OGRA for section 6 and 7 of OGRA Ordinance 2002 and the licence condition No.5 empowers OGRA to determine tariff or total annual revenue requirement of gas companies comprising of (i) cost of gas (ii) transmission and distribution costs (iii) 17.5 per cent return (before financial charges and tax) for SNGPL and 17 per cent return (before financial charges and tax) for SSCGL, respectively on the value of average net fixed assets in operation for each financial year.
The above tariff determination methodology with respect to fixed returns of both gas companies is in accordance with the covenants stipulated in the loan agreements executed by M/s SNGPL with World Bank in 1990 and M/s SSGCL with ADB in 1992 respectively.
The said methodology is in place when the erstwhile Ministry of Petroleum and NR used to determine the revenue requirements of both the gas companies prior to establishments of OGRA under OGRA Ordinance. In order to enable the newly established OGRA to introduce new tariff regimes, it was decided in 2002 to continue the tariff determination methodology/regime prevalent at the time.
OGRA by the end of year 20017 carried out public consultation session across various cities of the country with respect to new tariff regime and third-party access rules. Since the finalisation of new tariff regime will likely to take some time, therefore. It is understood that the existing tariff regime, cost plus return on assets formula, will continue to prevail until new tariff regime is formally introduced or notified.
Unaccounted for Gas (UfG) is a phenomenon of gas loss which is contingent upon the occurrence of various technical factors when gas flows from fields to end consumers. It is calculated as the difference between metered gas volume injected into the transmission and distribution network (point of dispatch and delivery) and the metered gas delivered to the end consumers (consumers meter station) during a financial year. Adjustments on account of self-consumption in the operations of gas utilities are also made. This is normally expressed as the percentage by dividing this difference with gas available for sale.