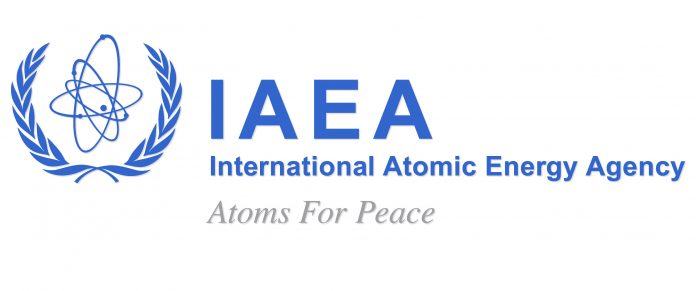 FAISALABAD: International Atomic Energy Agency (IAEA) Director General (DG) Yukiya Amano on Tuesday said that Pakistan could strengthen its economy through value addition in its massive agriculture products.
The IAEA would support Pakistan to produce value-added agricultural products of international standard, he assured.
Inaugurating Food Safety Labs at Nuclear Institute for Agriculture and Biology (NIAB) Tuesday, he mentioned huge agriculture potential of Pakistan which remained unutilised in terms of value addition.
He said that Pakistan could cater to the internal needs of food items but some intentional and unintentional ill-practices in production, storage and transportation make some high-value food products unsafe for human consumption.
He pledged full support to Pakistan for value addition in its food products which could be acknowledged internationally under a proper certification.
Regarding Food Safety Labs, he said that these Veterinary Drug Residues (VDR) Laboratories will hopefully boost Pakistan's efforts to achieve food safety and enhance competitiveness in food exports.
He said that VDR laboratories were fully equipped with the latest gadgets for contaminant screening and post-screening. He said that staff of these labs got training from world's renowned food safety laboratories and they would help Pakistan produce excellent food in quantity and quality.
He also appreciated the role of Pakistan Atomic Energy Commission (PAEC) and said that being highly conscious to improve Pakistan's food safety control system, it has been working on these issues for the last many decades. He told that a state-of-the-art analytical facility has been established in collaboration with IAEA and its technical cooperation programme.
PAEC Director Agri and Bio, Dr Nayyar Iqbal gave a detailed presentation about the achievements of NIAB and National Institute for Biotechnology and Genetic Engineering (NIBGE) and told that NIAB has so far evolved 45 different crop varieties by applying nuclear technology in the field of agriculture.
"The financial impact of these diseases and weather resistant varieties with high yield of different cash crops is visible in Pakistan," he said and added that the contribution of NIAB in the fields of animal health and production, food toxicology, landscape salinity and water management for improved nutrient and water use efficiency is highly appreciable.
He also said that NIBGE is working on achieving Sustainable Development Goals (SDGs) through cutting-edge molecular tools in agriculture, health, environment and industry.
He also briefed the guests about a pilot plant operating at NIBGE for conversion of agriculture waste into methane. He mentioned an innovative approach being adopted for the remediation of waste-water through constructing floating treatment wetlands.
DG IAEA also made brief visits to various facilities at NIAB and NIBGE. PAEC Chairman Muhammad Naeem, NIAB Director Member Science, NIBGE Director and other high officials of PAEC also accompanied him.