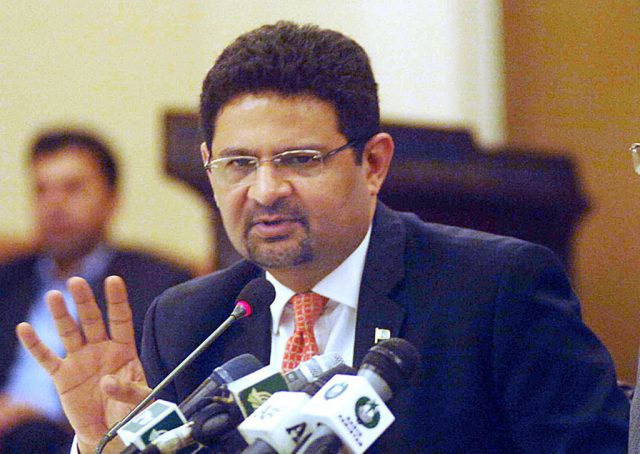 ISLAMABAD: Adviser to Prime Minister on Finance and Economic Affairs, Dr. Miftah Ismail on Wednesday said the government would prepare a growth-oriented budget to be unveiled on April 27th.
He shared the government had taken all major political parties on board regarding preparation of the budget before the forthcoming election, reported Dawn.
Mr. Ismail said the budget to be unveiled for FY 2018-19 wouldn't be populist but be technocratic in opposition to the largely prevailing thought of it being politically motivated to harness more votes.
He said the government wants to ensure the smooth functioning of the federal government for a year and wouldn't present a populist budget.
He added the government's first round of talks had been held with Pakistan People's Party (PPP) leaders Ms Sherry Rehman and Syed Naveed Qamar. Dr. Ismail consensus on budget schedule had also been reached.
The adviser to PM on Finance & Economic Affairs told the government would ensure present financial years fiscal deficit would be limited to 5 percent and decrease it to 4.5 percent in 2019.
According to Mr. Ismail, 5 percent fiscal deficit was acceptable in the final year of any elected government's tenure.
The meeting with PPP leaders was arranged by Speaker of National Assembly Ayaz Sadiq, Dr. Ismail revealed.
The adviser to PM added the NA speaker would extend invites to leaders of other major political parties regarding briefings on next years budget to ensure a consensus was reached in this regard.
He highlighted that it was important to get the federal cabinet's nod on the budget strategy paper (BSP) before carrying any further discussions.
He emphasized the government would ensure no development project was included in FY 2018-19's Public Sector Development Programme until a broad consensus was achieved aside for important projects like Dasu Dam on which no political party would voice their opposition.
Mr. Ismail stated salaries of government will see a rise as per usual taking inflationary impact into context and contingent on fiscal space. He added real wage rise was a distinct possibility if the country had a higher growth rate.
Adviser to PM on Finance and Economic affairs stated the economy would achieve a 6 percent GDP growth rate this financial year.
Also, Mr. Ismail in response to a query stated the government wouldn't be bringing any new taxes in the upcoming budget set for presentation next month.
He shared the government was working in partnership with National Database and Registration Authority (NADRA) for roping in a possible 700,000 tax payers and a system was in place to bring half of them into the tax net by 2019.