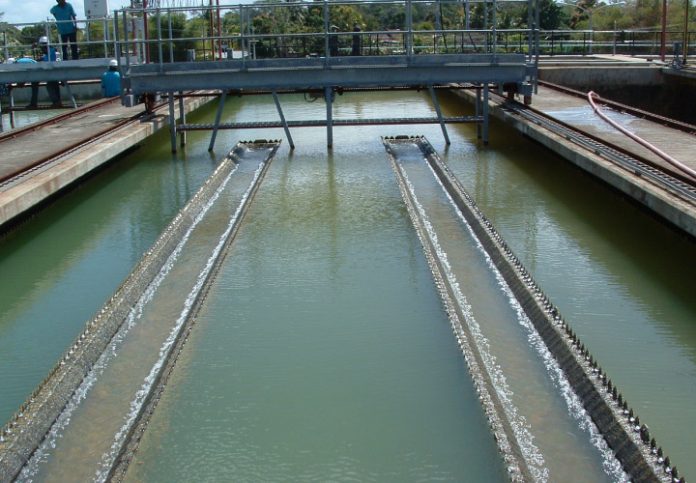 ISLAMABAD: The Indus River System Authority (IRSA) issued a stark warning on Thursday that increased water shortage this season could jeopardize the growth of Kharif crops.
A meeting was held in this regard on Thursday of IRSA's technical committee which was attended by the representative of all four provinces and Water and Power Development Authority (WAPDA), reported an English daily.
Kharif crops include sugarcane, cotton, maize and rice which are grown during this season starting from April 1st to September 30th.
The committee members shared the expected water inflow into rivers was projected to be around 95 million-acre feet (MAF) during the upcoming Kharif season, starting April 1st.
This projection is a 11.2 percent fall from last years inflow of 107 MAF and average inflow into rivers is determined to reach 112 MAF.
Irsa's technical committee will prepare the final figures of water availability by March 29th. During the meeting, it was shared water losses on the Indus river were projected at 40 percent, Chenab and Jhelum Rivers at 5 percent.
But a Punjab province representative opposed these high loss projections and determined them to stand around 20 percent.
Early determinations put the water losses at 30-40 percent for the initial part of Kharif season and 5-10 percent for the latter.
Still, the figures would be confirmed after the advisory meeting set to be held this month.
Meteorological Department has projected less rainfall for initial part of Kharif season and normal showers for monsoon season.
A report submitted by Wapda showed water inflow at Tarbela stood at 17,000 cusecs and outflow was also the same.
Water inflows at Kabul river, Nowshera was estimated at 7,500 cusecs and outflow was also the same.
And inflow at Jhelum River, Mangla was projected at 12,500 cusecs and outflow at 13,700 cusecs.
And water inflows at Marala, Chenab River was 7,200 cusecs and outflow at 2,000 cusecs.