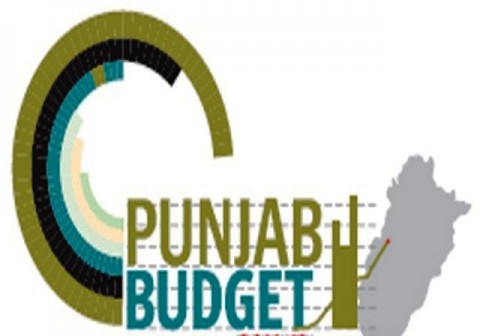 LAHORE: Punjab's finance minister Dr. Ayesha Ghaus Pasha on Friday told journalists that its forthcoming budget for financial year 2018-19, would raise quotas for agricultural and small and medium enterprises (SMEs) sectors.
Ms. Pasha said the provincial government was removing general sales on electric tube wells to decrease input costs for farmers and over 35,000 farmers have been granted concessional loans, reported The News.
She added SME's would be granted access to finance and get training packages alongside credit guarantee issuance and be connected to bigger industries and academia.
Also, Ms. Pasha said the provincial government would create tech incubators and establish industrial clusters and health and education expenditure could see a rise in the forthcoming provincial budget.
The Punjab finance minister said revenue growth in the province was 10 percent higher than what it was at the federal level and the three provinces.
She said notwithstanding the decrease in tax rates on 22 services, the revenue collection had increased.
Ms. Pasha shared after the passing of the 18th amendment, the Punjab Revenue Authority (PRA) assumed only 12 services which were in the tax net and the number had been raised to 62 services.
Back in 2013, telecommunication had a 78 percent share of tax collection collected on account of services taxes of Rs12-13 billion, said the provincial finance minister.
Currently, service tax revenues had risen to over Rs80 billion, but share of telecom sector in revenue collection fell to 22 percent, said Ms. Pasha.
She added services tax collection would hopefully surpass Rs100 billion by end of present financial year 2017-18.
The number of individuals registered with the PRA jumped from 23,500 in 2013 to 48,000 stated the provincial finance minister.
She added, the Punjab government was targeting to raise the number of service taxpayers to 100,000 by upcoming FY 2018-19 to ensure tax reforms.
And property tax collection also rose notwithstanding the decrease in tax rates, said Ms. Pasha.
Previously, the taxation rate on construction sector was set at 16 percent and services tax on government construction was five percent, but it was 5 percent for both, said the Punjab finance minister.
Ms. Pasha emphasized the prospects for tax collection was much higher in Punjab. She said that rises in tax revenue had assisted the government in tripling the development budget from Rs149 billion to Rs680 billion presently.