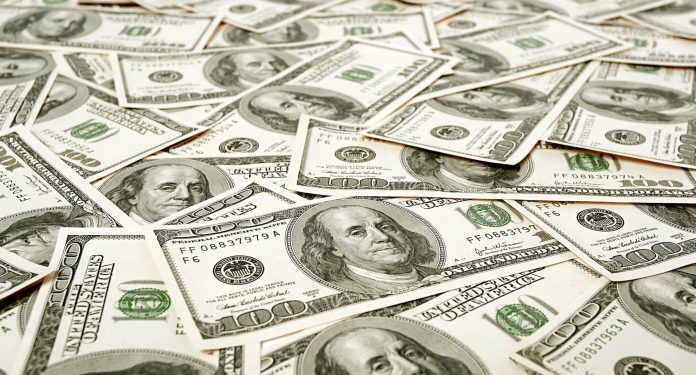 KARACHI: The promulgation of a revised Protection of Economic Reforms Act (PERA) 1992 earlier this week has been appreciated by experts, which stipulates the banning of operating foreign currency accounts by individuals not filing their tax returns.
This revision in PERA 1992 is widely expected to decrease immense stress on foreign exchange reserves which have slumped 27.88 percent to $17.64 billion as on April 6th, 2018 from an all-time high of $24.45 billion reached on October 14th, 2016, reported Express Tribune.
The enactment of this law is expected to assist in controlling a swelling current account deficit, decrease trade deficit and rein in speculative demand for US dollar and other international currencies in the kerb market.
On Thursday, Moody's in its assessment of the tax amnesty scheme said repatriation of liquid foreign assets back into Pakistan would help improve the balance-of-payments pressure in the remaining months of the current financial year 2017-18.
It projected a one-off increase in government revenue in the range of 0.3-1 percent of GDP and its success would be contingent on whether Pakistani citizens expect future amnesty schemes to offer similar stimulus which could lower the uptake of the current scheme.
Also, Moody's warned the benefits of this scheme won't last beyond June 2018 when the amnesty ends but repatriation of overseas liquid assets could decrease the country's external vulnerability risk.
This revision in PERA 1992 isn't expected to impact inflow of worker remittances as non-filers of taxes aren't barred from sending money into Pakistan which would eventually be converted into the local currency.
The Institute of Bankers Pakistan Chief Executive Hussain Lawai said this revision in PERA 1992 would rein in unneeded outward foreign remittances and control the conversion of black money into white by misuse of foreign currency.
He added, after June 30th, 2018, no non-tax filer would be able to operate their foreign currency accounts and will be unable to send or receive any foreign remittances.
Mr. Lawai highlighted only the previously deposited currency into their forex account could be withdrawn by the individuals and their accounts technically would be "frozen."
CEO IBP pinpointed this revision in PERA would consequently bring a decrease in demand for dollars in the kerb market and make it stable.