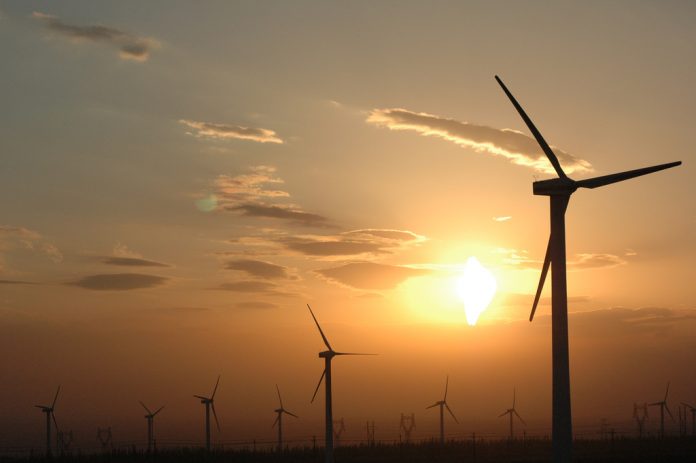 KARACHI: Pakistan is all set to produce over 1000 Megawatts (MW) of clean electricity through wind energy alone in the current year, which is going to be a major milestone towards achieving self-reliance in the energy sector.
 This was said by Alternative Energy Development Board (AEDB) Chief Executive Officer (CEO) Amjad Ali Awan as he addressed the maiden meeting of Standing Committee of Federation of Pakistan Chambers of Commerce and Industry on "Energy Development and Utilisation".
He said that efforts were underway to promote renewable and natural resources of energy so that they would cumulatively account for up to 65 per cent of power generation in the country.
"The present installed generation capacity of wind power projects is 938.5MW and with six new projects in the pipeline of 50MW each, this capacity will be increased to 1,240MW by the end of current year," said Awan while addressing the meeting.
The total current installed capacity of all renewable energy projects in the country is 1,568MW and that will be increased to 1,870MW by the end of this year. That includes 430MW of solar energy and 200MW of power produced through sugarcane bagasse, he said.
"When I took over AEDB some three years back, installed capacity of wind power projects was 250MW and 100MW each of solar and bagasse energy projects," he said.
He said that AEDB had identified five new corridors in the country as their zoning would be done as each one is capable of producing thousands of megawatts of renewable electricity.
Awan said that energy security of the country would remain risky as far as there is greater reliance on the expensive option of consuming imported fossil fuels for power production. The only viable way to safeguard energy security is greater reliance on indigenously available natural and renewable resources for energy generation including hydropower, he said.
He said that strategic planning should be done to develop the power sector on a long-term basis so that all issues related to power generation, transmission, and distribution systems could be resolved simultaneously to stabilise the energy situation.
The chief of AEDB said that all the concerned government and state agencies and concerned stakeholders should be present on one page to fully own and promote renewable energy resources in the country.
"It is high time that the government should determine the due share of renewable power in the national energy mix as, without such policy guidelines, clean energy resources cannot be properly utilised in the country," he said.
He said that AEDB had been working on a comprehensive policy to promote "Net metering" system inorder to promote renewable energy at the individual household level and this policy would be ready by next two months.  Besides this the AEDB is also promoting cost-effective renewable energy solutions for communities in far-flung rural areas that are off-grid, he said.
Awan said that AEDB was also promoting the option of hybrid power generation by wind power plants as land allotted to them should also be utilised for producing solar energy for the gird.
HBFC former head Zaigham Mahmood Rizvi, said on the occasion that approximately 64 million population in the country was off-grid and small and independent renewable energy projects would easily fulfil such energy needs of communities living the remote areas.
Other participants of the meeting raised questions regarding tariffs and other procedural issues owing to which government could not give the go-ahead to complete work on new renewable energy projects in the country.
They said that there should be standardisation and quality control management of equipment and systems being used for renewable energy projects for greater reliance and sustainability of such projects both for household and industrial energy consumption.
Other concerned participants said that renewable energy projects should utilise to the maximum possible extent the equipment being produced in the country on an indigenous basis so to support local vendor industry.
They also gave recommendations to the government regarding how to best use the Thar coal reserves in a sustainable manner for maximum energy output and with minimal damage to the environment.
Earlier in his welcome remarks, Chairman of Standing Committee Malik Khuda Baksh said that upcoming meeting of the committee would have greater representation of people from industry, academia, regulator, government, and private sector to hold a thorough debate on energy issues of the country.
He said that future meetings of the committee would also discuss energy issues and requirements of households, businesses, and industries in Karachi so to fulfill them while considering the metropolitan city as a financial hub of the country.
He said that upcoming sessions of the standing committee would also take into account the lingering controversy between K-Electric and Sui Southern Gas Company causing serious miseries to people of the city.
Vice-Chairman of the standing committee Naeem Qureshi also spoke on the occasion and said that such forums provided an excellent opportunity to create linkages among academia, industry, businesses, and government inorder to adopt a joint and effective strategy to resolve energy crisis in the country.