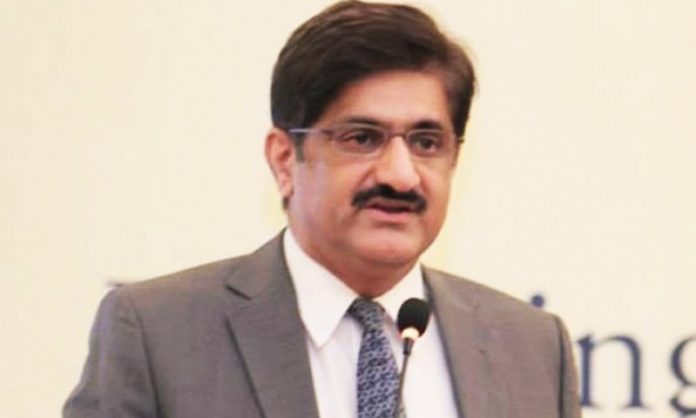 KARACHI: In wake of the power crisis afflicting Karachi, the Sindh government on Friday said it was looking to get representation on the board of directors of utility firms K-Electric and Sui Southern Gas Company (SSGC).
Accusing the federal government of turning a blind eye to Karachi's 8-10-hour power outages, Sindh Chief Minister Murad Ali Shah said he had regularly contacted the Prime Minister Shahid Khaqan Abbasi and advisor on finance Dr. Miftah Ismail in this regard but to no avail, reported The News.
The Sindh CM claimed this was an artificially created gas shortage and the citizens of Karachi were being deprived of their constitutional right.
While speaking at the inauguration of 15th My Karachi Exhibition, Mr. Shah said the federal government had a majority shareholding in SSGC and had a stake in K-Electric too and the PM still failed to resolve this issue.
He demanded representation on the boards of SSGC and K-Electric and said they would rectify matters.
SSGC and K-Electric have been at loggerheads since the end of March when the electricity loadshedding got acute in Karachi because of the former's decision to decrease gas supplies on account of outstanding payments.
But in its investigation, National Electric Power Regulatory Authority (Nepra) pinned the blame on under-utilization of generation capacities by K-Electric.
Nepra has forwarded an advisory to the federal govt demanding the restoration of gas supply of 190 mmcfd to K-Electric by SSGC.
Mr. Shah claimed the provincial government wasn't interested in profits or shares of these companies but only sought representation on the board of these companies, which would allow them to offer Karachi protection from unjust suffering.
The Sindh CM warned if the issue wasn't resolved, he would stage a walkout from upcoming meetings of Council of Common Interests (CCI) and National Economic Council (NEC).