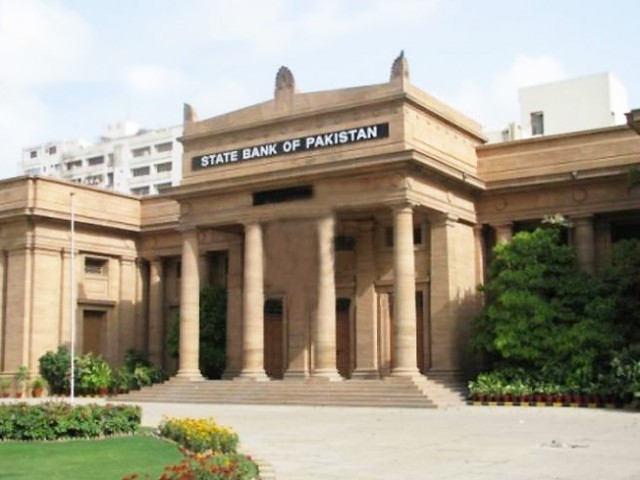 KARACHI: The State Bank of Pakistan (SBP) on Monday ruled out any possibility of a further depreciation of the Pak-rupee and expressed concerns over the rising value of US dollar in the open market.
In a meeting with the representatives of foreign exchange companies, SBP officials said the difference between the open market and interbank rates for the US dollar should not widen. The US dollar touched Rs118.50 in the open currency market today.
However, the officials said, "the central bank will intervene when there is a shortage of dollars in the market."  The difference between interbank and open market rate for the foreign currency is presently over Rs3 per dollar.
In an interview on a TV channel, Miftah Ismail said that there will be no 'further need' for rupee devaluation in Pakistan.
Last month, on March 29, the US dollar rose by 70 paisas, trading at Rs116.5 in the open market.
Forex Association President Malik Bosan, said the US dollar rate was rising due to higher demand. As a result, the Euro had also increased by 30 paisas, trading at Rs143.3 in the local market.
The dollar against the rupee had been on a rising trend, when it rose to Rs115 in the interbank foreign exchange market at the close of business. The 4.51 per cent fall in a single day had unsettled the market and was the highest recorded depreciation in the currency's value since 2008.
The surge in dollar's value had been attributed to Pakistan's reliance on imported goods.
The country's trade deficit has stood at almost $20 billion in the past eight months, according to statistics issued by the State Bank of Pakistan (SBP). Pakistan's imports amount up to $35 billion dollars while the exports stand at a meager $16 billion, leaving a huge gap between the payments received and made.
The SBP had attributed the rupee's depreciation, which it said it closely monitored, to market forces.