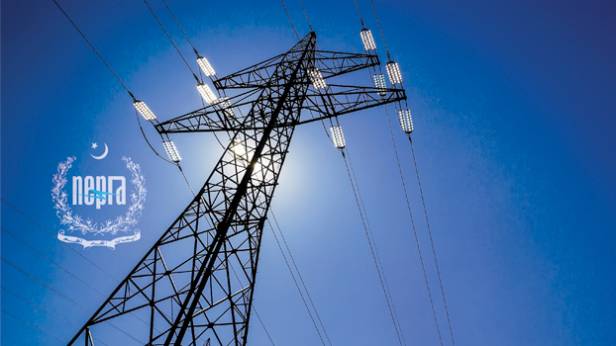 ISLAMABAD: The power regulator refused the request to raise electricity tariff by 44 paisa per unit and directed power distribution companies (DISCOs) to repay Rs1.86 per unit to power consumers for an additional surcharge of around Rs15 billion last month.
This was announced by National Electric Power Regulatory Authority (Nepra) in a public hearing held on Tuesday, reported Dawn.
The power regulator panel headed by Vice Chairman Syed Masood-ul-Hassan Naqvi gave this decision during the hearing called upon the request of Central Power Purchase Agency (CPPA).
CPPA in its recommendation on behalf of ex-Wapda DISCOs requested the panel to pass on the increase of 44 paisa per unit taking the freshly published base tariff 2015-16 into consideration leaving the 2014-15 tariff on which Nepra was making monthly fuel cost adjustments (FCA).
CPPA informed Nepra it had levied a lower reference tariff of Rs6.643 per unit to consumers for March, however, the real cost was Rs7.1 per unit.
Hence it pleaded Nepra to permit power companies to retrieve about Rs6.14 billion from power consumers to generate Rs6.14 billion for DISCOs.
Nepra had three options at its disposal for consideration during the hearing which included, partial and full consideration of 2014-15 or 2015-16 base tariff or a mix of both.
But the power regulator decided to use 2014-15 tariff in full and determined a decrease of Rs1.86 per unit in monthly FCA.
Vice Chairman of the panel stated Nepra permitted Rs689 million against previous adjustments of Rs6.14 billion requested by the DISCOs.
This adjustment will be available to domestic consumers throughout Pakistan, except for K-Electric consumers. Domestic consumers using up to 300 units per month will also be excluded from the adjustment.
Although Nepra directed a reimbursement of around Rs15 billion, Discos would only pass on half of this amount to electricity consumers and keep Rs7.5 billion for itself.
Under a government policy, DISCOs are permitted to levy double the fuel cost of electricity in advance billing to consumers. And refunds are given to consumers having 300 units above monthly usage.