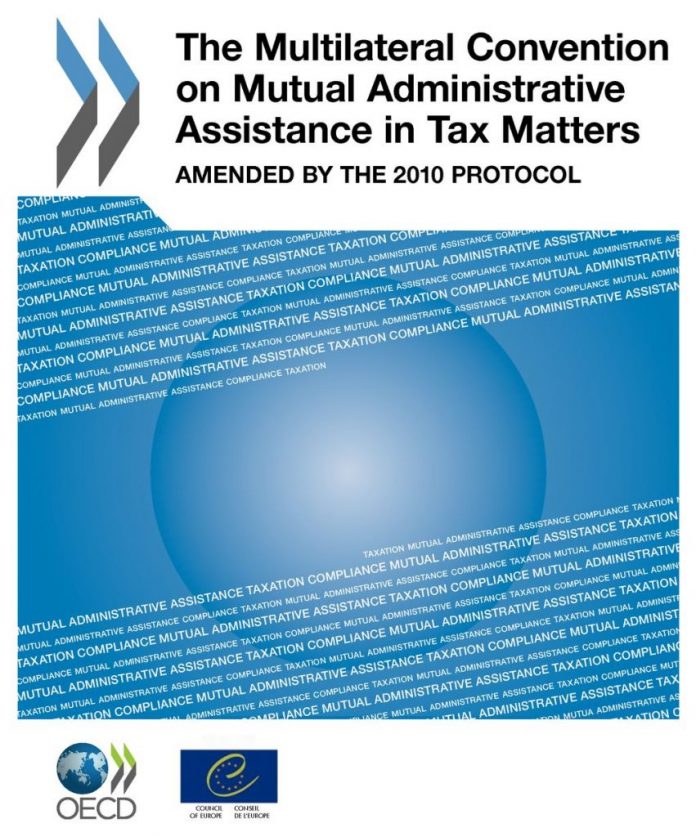 ISLAMABAD: Pakistan will officially begin to start sharing financial information about bank accounts of non-residents from September this year under a tax convention agreement with Organisation for Economic Cooperation and Development (OECD) nations.
The information will be shared on a corresponding basis with the OECD nations and sharing will commence in September 2018 after installation of hardware and software concludes at the Federal Board of Revenue (FBR) and other dedicated units, reported Dawn.
A team of OECD officials had recently paid a visit to FBR for undertaking a detailed review and after their clearance, the decision for automatic exchange of information was taken.
Following hectic efforts to comply with OECD convention and the passing of several laws in previous two years, the country has gained membership into the Peer Review Group (PRG) of the Global Forum for 2018-2020.
Pakistan joins the PRG group, comprising of thirty countries which have the authority to review, negotiate and supervise policy of automatic exchange of information of all the member nations.
In May, the FBR had received a formal appreciation letter for having concluded the compliance in such a short period by an installation of the whole setup, along with hardware and software.
The letter highlighted this work never being carried out in developing countries in such a short span of time.
Following upon the agreed plan, 56 countries have expressed willingness and officially issued a requisite requirement for automatic exchange of information with Pakistan.
From September this year, the country in the first phase will share information with 35 nations. From September 2018, another 20 nations would be included in this list of sharing of information.
And in 2020, only one country will get included in this list for the exchange of information.
Majority of the 48 members have not notified about their intention to sharing of information whereas some member countries have refused to share information with Pakistan.
According to a source in the FBR, it was contingent on Pakistan whether to negotiate or engage these countries on bilaterally for reaching an agreement to share information.
However, the source stated this issue currently was not on the priority list of the government.
As per the agreement, data is required to be exchanged for non-residents opening bank accounts in Pakistan between July-December 2017.
Also, closed bank accounts information in each calendar year would get shared with member countries.
Pakistan had signed Convention on Mutual Administrative Assistance in Tax Matters in September 2016, which provided a channel for sharing data regarding offshore account between the signatory countries. 104 countries are a signatory to this convention.
The tax regulator has setup six automatic exchanges of information (AEOI) across the country and rules have already shared with banks and financial institutions for collecting information.
No cash limitations exist on these bank accounts opened by non-residents in July-December period.
And bank accounts opened by non-residents in Pakistan before July having a balance over $10,000, information regarding it will also be exchanged with OECD signatory members.
It will be mandatory for Pakistan to share data of non-residents with OECD treaty members within a time span of nine months after completion of the calendar year.