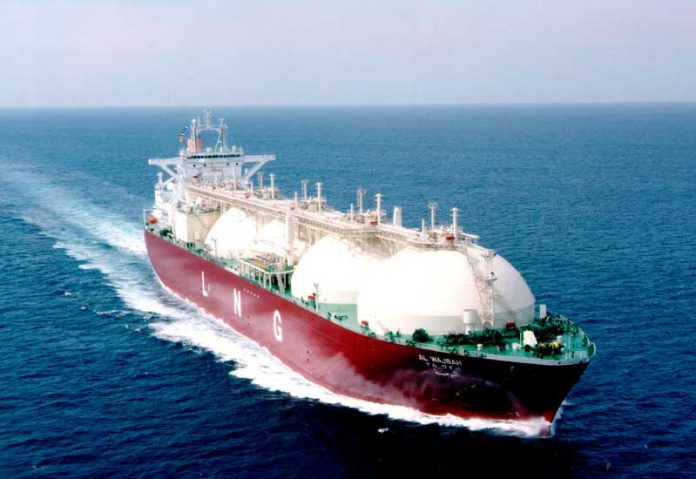 LAHORE: The liquefied natural gas (LNG) imports of Pakistan touched a record of 10 million tons in previous three years, which resulted in savings of $3 billion in fuel imports for the national exchequer.
LNG imports are set to further increase in wake of the commencement of commercial operations of three new regasified LNG plants in Punjab namely Balloki, Bhikki and Haveli Bahadur Shah having a combined capacity of 3,600MW, reported Dawn.
LNG which is a cheaper commodity to import compared to diesel and furnace oil has allowed Pakistan to bridge the overall gas deficit of around 2.5 billion cubic feet by 25 percent, as per an official source.
Roughly 80 percent of the LNG supplies are being arranged under long and medium-term supply agreements and the rest from spot markets.
The official said although the second LNG terminal had commenced operations at Port Qasim he believed the country needed a further three to four such facilities to rein in the present energy shortage.
Pakistan imported LNG supplies via the 1st private-sector LNG terminal Engro Elengy situated at Port Qasim.
Till now, the Engro terminal has handled 160 LNG cargo shipments in last three years and presently regasifies around 600-630 mmcfd of gas and supplies into the gas distribution network (GDN).
The official added the continuing gas shortage had made it difficult for the government to supply gas to various sectors of the economy, including power plants, fertilizer plants, CNG stations which contributed to large production and foreign exchange losses.
However, LNG imports have changed the scenario, he exclaimed.
Previously, the government had been paying the capacity charge (idle charges) to power plants which raised electricity prices for consumers.
Orient, Saif Power, Sapphire and Halmore power plants were previously operating at less than 50 percent capacity and were utilizing diesel for power generation which was a pricier fuel against LNG.
And due to unavailability of gas to fertilizer was contributing to an outflow of precious foreign exchange because of imports to meet demand.
Thanks to LNG imports, over 200 CNG stations in Punjab have started receiving gas with better regularity which has assisted the transport industry and the public too.
For power generation, LNG is considered as a more efficient fuel compared to furnace oil (60pc more efficient on RLNG vs 40pc on alternate fuel).
It has a significantly lesser maintenance and operation cost is more favourable to the economy in form of reduced power tariffs for the public.