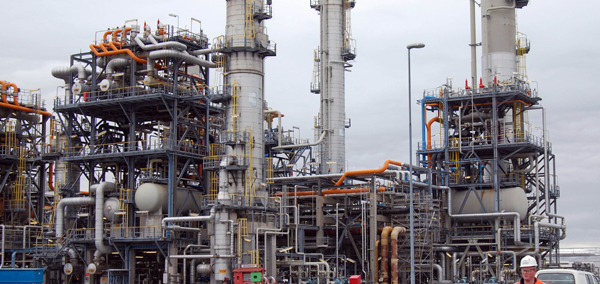 ISLAMABAD: The previous government gave go-ahead to $1.6 billion incentive package to coax UAE-based Abu Dhabi Petroleum Investment company into setting up an oil refinery in Hub, Balochistan having a yearly production capacity of 100,000 barrels per day.
This oil refinery is a project of Pak Arab Refinery Company (PARCO) and these incentives were offered on an expected investment of $5 billion in the refinery, reported Express Tribune.
Previously, the project had been deserted by the United Arab Emirates (UAE) government during the tenure of the PPP led government in 2008-2013 due to a tussle over a change in top management of Parco.
This decision was taken by the former prime minister Shahid Khaqan Abbasi a month before the conclusion of the PML-N government's tenure in May.
The Economic Coordination Committee (ECC) members were baffled by this decision of providing concessions recommended for this new refinery project in a summary finalized by the Petroleum Division.
The concessions offered in the revised summary were more than those approved for the Khalifa refinery project in Hub in 2007.
During the ECC meeting, Parco executives highlighted the collective effect of the incentives sought for this new refinery project was forecast at $1.6 billion over a twenty-year life of the project.
And Parco executives said a $5 billion investment would yield monetary benefits to the tune of $84 billion in shape of foreign currency savings on imports, a contribution of petroleum levy/sales tax and share in profit for the Pakistani government.
However, the law and justice minister explained the UAE company was being enticed with all sorts of incentives for setting up the refinery and no incentives had been offered for workers.
He stressed that workers form a critical backbone of the refinery, hence they should be provided incentives for motivational purposes.
Interestingly, the commerce minister said he had never seen such incentives being offered for a new refinery project including an exception from provisions of the Companies' Profits (Workers Participation) Act 1968 and Workers Welfare Fund Ordinance 1971.
As per the privatisation secretary, the exemptions recommended for this new refinery project were higher than those approved for Khalifa refinery.
And additional petroleum secretary maintained the recommended package constituted incentives already given approval by ECC in case of Khalifa coastal refinery.