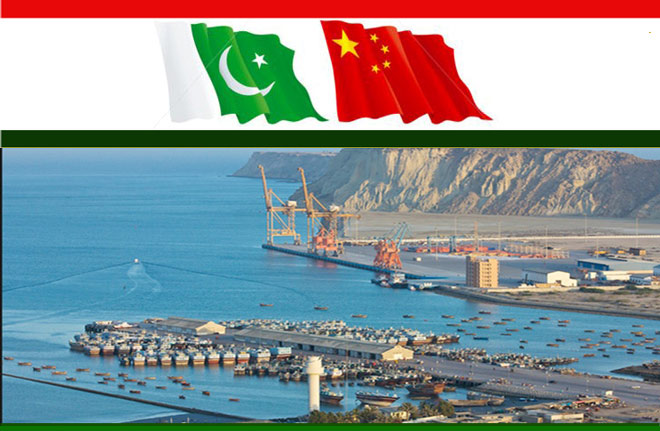 ISLAMABAD: The Foreign Office has barred government officials from giving unapproved comments about the China-Pakistan Economic Corridor (CPEC) after a remark by a senior official at the Planning Commission created a sensation in Beijing.
This decision comes amidst a comment issued in a report published by the Wall Street Journal in which a statement attributed to the Planning Commission's chief economist was issued which said China should rescue Pakistan with an interest-free loan, otherwise what is this friendship for? reported Express Tribune.
Consequently, the Foreign Office terming the remarks as 'highly irresponsible' directed the Ministry of Planning to formulate a system which would stop all government functionaries from providing unapproved comments.
The Foreign Office in an official communique to the planning ministry indicated the delicate nature of the problem and importance of Pakistan's relationship with China and declared setting up such a mechanism was necessary.
Pakistan is facing a mounting economic crisis, highlighted by the burgeoning trade and current account deficits, depleting foreign exchange reserves which received a boost after China sanctioned a $2 billion last week to ease the pressure on that front.
Also, there is a high probability Pakistan could be seeking an IMF bailout after the incoming government is sworn in.
But the Washington-based lender's financial assistance could be seen by many quarters as coming at the expense of CPEC's future expansion.
The Wall Street Journal in its article published on July 22nd said Pakistan was moving towards a debt crisis largely due to an increase in loans from China and imports for projects like Orange Line Train in Lahore.
Also, the Foreign Office has pressed for action to be taken against government functionaries who still give unapproved statements because such comments could impact Pak-China ties.
During a National Executive Committee (NEC) meeting on money laundering held on Thursday, Foreign Secretary Tehmina Janjua compelled participants to hand over their mobile phones to keep details of it confidential.
But Secretary Finance Arif Ahmad Khan refused to give up his phone said sources who participated in the meeting and was chaired by interim finance minister Dr Shamshad Akhtar.
The recommendation to stop government functionaries issuing unauthorized statements was given by the Pakistani embassy in Beijing.
Consequently, the Foreign Office maintained only authorized officials of the Ministry of Foreign Affairs and the Ministry of Planning were qualified to provide statements on these matters, after obtaining approval from their ministers.