LAHORE: Ignite is a non-profit entity that has been rebooted from what was previously known as the National ICT R&D Fund. Owned by the Government of Pakistan and administered by the Ministry of Information Technology and Telecommunication, it provides grants to startups, innovates projects, operates incubators and provides digital skills training programmes through private sector partners, academia, media, and key policymakers.
Ignite was set up in 2007, and since then has established National Incubation Centres (NICs) in Lahore, Karachi, Islamabad, Peshawar and most recently, in Quetta.
Among the many projects that the organisation has funded, there are many which have the potential to make a mark in Pakistan's inefficient energy sector.
An official at Ignite Islamabad, when asked about the methodology that the organisation uses after funding projects with high-potential to make sure they stay on track, said, "We have a monitoring team that basically evaluates each project as per the timeline provided by the group. Also, we never fund a single person. We look for projects run by a group of people who have relevant expertise. We make sure that the project we fund already has a base in a company, a university, or a known entity".
"Our monitoring team evaluates the projects on a timely basis, and the approved funding is hence disbursed at different stages of the timeline initially provided by the group conducting the project", the official added.
Here is a list of 8 approved energy projects at Ignite. 
Electrocure – Governance tool for Electricity Management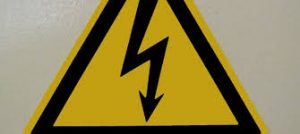 Started at the University of Engineering and Technology (UET) in Peshawar, this project aims to help address electricity theft and billing irregularities from transmission and distribution lines.
Pakistan's power production and electricity supplying companies have an unaccounted for electricity loss of 21 per cent, worth $3.3 billion. This project, which has received a funding of Rs25.4 million, uses artificial intelligence (AI), Internet of Things (IoT), and big data to help the government address these issues.
The project reportedly has a MoU with the Chinese company, Huamet Technology Company, which is ready to invest in the rollout of this project in Pakistan, China, and other countries. The Military Engineer Service (MES) of the Pakistan Army is also supporting this project.
Efficient, Low-Cost Solar Inverters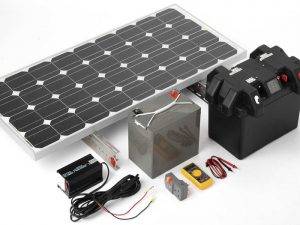 This is a project of Shamsi Tawanai, a company comprised of engineers hailing from Mianwali. Shamsi Tawani can be translated to mean 'Power from the sun'.
The project aims to develop an efficient and cost-effective inverter. Existing pure sine wave inverters are bulky and expensive. The proposed inverter will be based on an innovative technology whereby a sine wave is synthesized through multiple switches. The proposed design results in a more efficient, compact, low-weight and low-cost solution.
A 5KVA inverter costs anywhere from Rs57,000 to Rs187,000 in the local market. The company intends to market the developed 5KVA inverter for Rs30,000 (actual cost of the product would be around Rs10,000).
The product will be sold through online channels. Once sufficient revenue starts coming in, front offices will be established in major cities with dedicated staff.
A 'Smart' Electric Grid with 100% Renewable Sources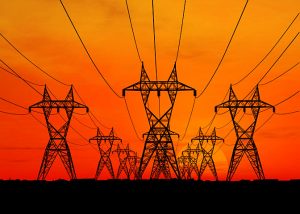 Hailing from the Lahore University of Management Sciences (LUMS), this project with a funding of Rs26.8 million uses big data and AI to make electricity grids more efficient.
This project is primarily a Deeply Intelligent Distribution System (DIDS) that uses the elasticity of demand to match it with the available supply using Intelligent Forecasting and AI-based Demand Side Management.
Potential beneficiaries and customers include the Planning Commission, Ministry of Water and Power, PITC, LESCO, MEPCO, IESCO, AEDB, NTDC, NEPRA, Renewable Energy Generation Companies, Meter Manufacturing Companies etc.
Letters of support from the Power Information Technology Company (PITC – WAPDA) and the University of Cambridge have been provided by the company to Ignite, which shows the project's massive potential.
A Multicore Re-Configurable Processor Platform for Energy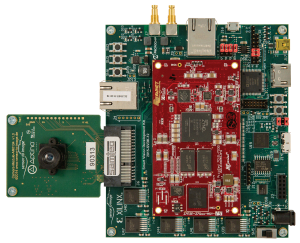 Established in the HITEC University in Taxila, this project (which generated Rs27.1 million in funding) uses big data for the development of advanced computer architecture which includes the latest computer architecture simulation software, high-end FPGA boards and PCs.
The project aims to realise an adaptive multicore system based on workload-throughput requirements and energy consumption, contribute in the global industrial initiative of 'green' computing, and provide a commercially viable system for high-end energy efficient applications such as onboard systems for satellites and Unmanned Aerial Vehicles (UAVs).
Simulation and Control of the Underground Coal Gasification on Process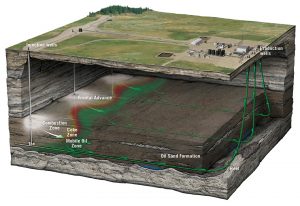 This project generated Rs14.7 million in funding and uses modeling, simulation, control systems design, and real-time control. This project was started by professors from the Capital University of Science and Technology in Islamabad.
The process is safer and more energy efficient than the conventional combination of coal-mining and surface combustion. In addition, Underground Control Gasification (UCG) has some environmental performance advantages, including reduced greenhouse gas emissions.
Potential beneficiaries: Industrial computer / PLC implementation framework will be developed and validated on the hardware-in-the-loop process simulator. The developed PLC hardware will be used by UCG Thar Project, Coal and Energy Development, GoS.
To introduce underground coal gasification in the Pakistan research arena. It is therefore entirely focused on the country's immediate needs.
Intelligent Forecasting System for WAPDA Pakistan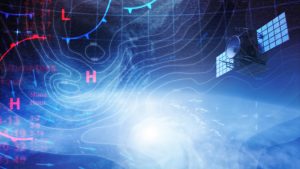 This project, from the Al-Khawarizmi Institute of Computer Science in Lahore, aims to solve a major need of the power industry in Pakistan for a transparent and uniform implementation of WAPDA procedures and regulations with IPP's.
Besides playing a key role in reducing the generation cost, it has a vital impact on reliability of power systems.
The precise load forecasting system helps an electric utility in making accurate unit commitment decisions, reduce spinning reserve capacity and a scheduled proper maintenance plan.
It provides a more accurate, real-time merit order list (merit order is the Sorted/ Prioritized list of an available surplus capacity of IPP and various costs), and solves an important need of WAPDA, where it could make optimal decision for cost-effective unit commitment with the cheapest offered surplus capacity by various IPP's.
Self-Managing Energy Systems in Buildings (SES)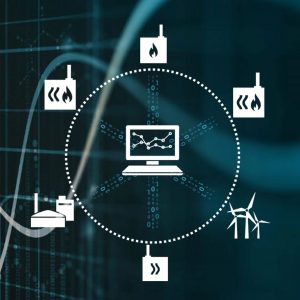 Coming from the Lahore University of Management Sciences (LUMS), this project was approved for funding of Rs12.9 million.
The project aims at energy conservation in buildings, which, is only possible if the energy usage is known in real-time.
With this information, one can plan energy usage, and thereby reduce energy consumption and essentially save bills.
Moreover, if the heavy duty devices could be controlled in an automated way then more energy could be conserved by adjusting the usage of these devices automatically.
Another possibility is to use low-powered alternate energy sources such as solar cells and wind turbines in buildings to reduce the dependence on energy purchased from power companies.
Secure Billing Framework-Real Time Detection of Malicious End Node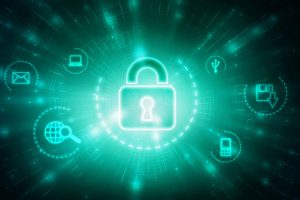 Hailing from the University of Engineering and Technology (UET) in Peshawar this project is about the design and implementation of a prototype system for electricity theft detection and avoidance, automatic billing, loss calculation and control.  It primarily is an amalgamation of software and hardware design with wireless detection and transformation of data to a centrally managed database installed at an appropriate location.
The simplified network infrastructure would enable service providers to offer better services with less hassle.  As this system offers automatic meter reading, billing and HR management, it therefore increases the speed and efficiency of the overall process with less need for human resource.
As a result, the reduction in electricity theft will improve the electric power generation and distribution systems in the country.
The prototype will be presented to the energy industry in Pakistan (WAPDA) and if approved will be installed in the whole country thus automating the whole industry on a large scale.