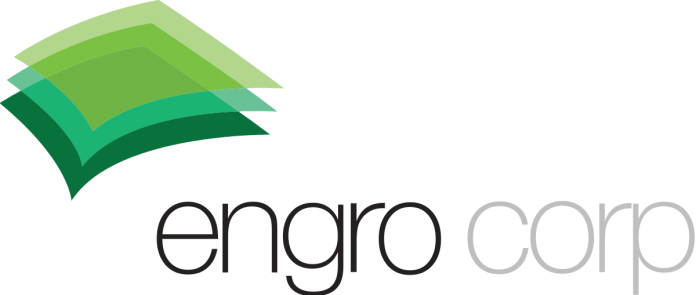 KARACHI: Pakistan's chemicals-to-energy conglomerate Engro Corp has seen its fortunes rise on the back of massive Chinese investment but plans to shape its future growth around the country's vast population and expanding middle class, its chief executive said.
Engro Corp, best known for its fertilizer and petrochemicals factories, as well as engineering projects, is Pakistan's largest listed conglomerate, and after recovering from a brush with bankruptcy in the early part of this decade is now sitting on a $500 million cash pile.
It has been a major beneficiary from Beijing's Belt and Road Initiative splurge, working with Chinese firms on coal and power projects worth billions of dollars.
Engro's rising fortunes since 2012, when its factories were crippled by gas shortages, mirror the improvements in Pakistan, a nuclear-armed nation where economic growth has accelerated due to vast Chinese investment and a sharp drop in militancy and power outages.
In the near term, Engro's outlook is linked to a mile-long $1.5 billion coal mine in the Thar desert near the border with India, part of Beijing's pledge to invest about $60 billion in Pakistan.
But with Pakistan's new government hinting, it may review Belt and Road contracts due to concerns they were too expensive; some analysts see risks on the horizon for Engro and say planned power plants around the mine may struggle to obtain financing.
Ghias Khan, Engro's chief executive, said this week he was "pretty confident" the government would not re-open deals with sovereign guarantees.
"If they do, that will have a very negative impact," Khan said.
This year Pakistan's economy has also been shaken by a shortage of dollars, and speculation Islamabad may turn to the International Monetary Fund to ease current account pressures.
CONSUMER GROWTH
Undeterred by Chinese investment jitters and the recently wobbly economy, Khan said Engro was weighing acquisitions and starting new businesses in agriculture, healthcare, real estate, communications and other consumer-linked sectors to profit from rising incomes in the Muslim majority country of 208 million people, 60 percent of whom are aged under 30.
"We've come to a realization what has gotten Engro where it is today is not good enough for our next phase of growth," Khan said in an interview at Engro's ocean-front headquarters in Karachi, an Arabian Sea metropolis.
"What we are proud of is our ability to execute large-scale projects and put up large industrial complexes. But we are mindful we have to get into businesses which are more related to the population growth, and take us closer to the consumers."
In Karachi, mushrooming shopping malls and ever-rising number of cars on the road point to a multi-year consumer boom as people's disposable incomes have doubled this decade, analysts say.
Khan compared Pakistan's current economic level, population growth and per capita income, which stands at about $1,600, to where China, South Korea and India were at earlier points in their development.
"If you look at sectors that did well when they were where Pakistan is today … like real estate, automobiles, healthcare, logistics – everything is somehow related or linked to population growth or the middle class," Khan said.
COAL BONANZA?
The company, born out of an employees' buyout of Exxon's Pakistan operations in the 1990s, was also looking to go deeper into the petrochemicals sector, and was exploring projects to set up naphtha, ethane crackers or polypropylene facilities in the ports of Karachi or Gwadar, Khan added.
What Engro will do with its cash pile of about 60 billion rupees ($490 million) has been a hot topic in Pakistan's equity market.
"One thing is very clear: how we invest these 60 billion rupees … will determine how this organization looks 10-15 years from now," said Khan, adding a decision would be made "hopefully soon".
In the meantime, the company is busily expanding its coal projects in Thar, located in the remote deserts of Sindh province, of which Karachi is the capital.
Helped by Beijing's cash and Chinese expertise, Engro began digging the Thar mine in 2016 with China Machinery Engineering Corporation (CMEC).
The coal will feed into a 660MW power plant Engro is building, part of about 4,000MW of generation planned by various Pakistani consortiums by 2021.
Pakistan says it has the world's 7th largest coal reserves, but it is of the low-grade lignite variety and for decades successive attempts at large-scale mining have failed.
Analysts say Engro has locked in returns on equity of about 30 percent per annum, in dollar terms and with a sovereign guarantee, on the power projects.
Engro declined to reveal equity returns on power projects, but with Pakistan looking to control its ballooning current account deficit to avoid another IMF bailout, Khan said the new government was likely to want power plants that do not rely on imported fuel.