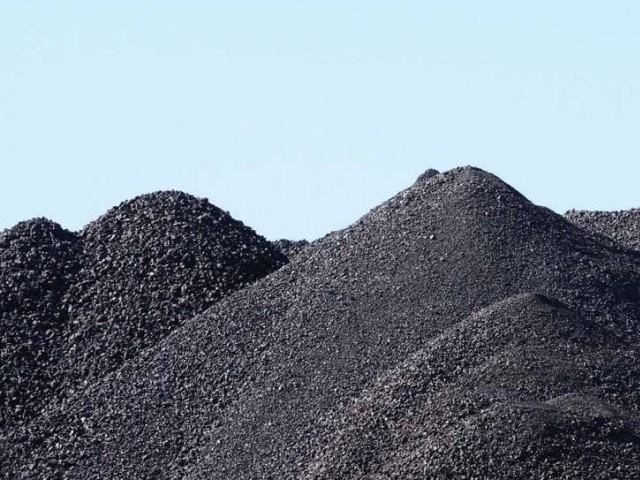 ISLAMABAD: Industry players have alleged that Pakistan International Bulk Terminal (PIBT) is extracting an extra free from customers over handling coal at Port Qasim.
The Supreme Court had directed PIBT to collect existing cargo handling charges after it banned coal handling at Karachi Port, according to documents, reports Express Tribune.
The apex court in its judgement on June 20, cited environment pollution and health issues as reasons behind the new ruling.
"The Supreme Court has ordered to shift the offloading and handling of imported coal from Karachi port to Port Qasim and directed to make necessary arrangements in six weeks".
The fee to be exacted from coal discharges at Port Qasim would be the same as what was previously being charged at Karachi Port, which was in the range of $4.5-$5.49 per unit over the next six weeks.
However, the terminal at Port Qasim was said to be collecting $6.5 per unit in addition to other charges like water costs, transport loading etc.
Sources accused that the officers of the Port Qasim Authority (PQA) could have joined hands with terminal operators to exact a higher fee.
When PIBT CEO Sharique Siddiqui was reached for comment, he said it wasn't correct the terminal was charging an excessive fee.
Repeated efforts to reach PQA officials for their comments went in vain.
According to market officials, the industry had been distressed and the high fee had increased problems for it as well as the exporters.
They added a solution to be reached for improving coal handling at Karachi Port.
An industry official shared that waiting time at PIBT had increased to seven days, which resulted in millions of rupees in demurrage cost.
He added, "Previously, there were 10 or more berths where vessels could discharge cargo, but now all have been closed and only one is left."
The official shared that PIBT was charging Rs800 per ton including additional charges whereas charges for a similar service at Karachi Port were around Rs300 per ton before the apex court ban.
In mid-June, it was reported that Port Qasim terminal has the capacity to handle up to 12 million metric tonnes (MTT) a year of coal and 4 MMT a year of cement and clinker.
"Importers that had been using Karachi port will likely incur higher port costs at Port Qasim with average handling costs at $10-$14/mt compared with just $4/mt at Karachi," a trade source had then said.
The higher handling charges at Port Qasim was cited as a reason why many importers prefer using Karachi as the discharge port despite ocean freight into PIBT being lower by 75 cents/mt to $1/mt.
"Although PIBT is more advanced and the [unloading rate] is good, the handling charges are high. Which is why no one wants to use it," a ship operator stated.
Meanwhile, sources within the shipping industry say that the lack of availability of storage space at Port Qasim is an important bottleneck.
"As per the Port Qasim Authority chairman, they will take coal vessels till they run out of storage space. Once stockpiles are full, vessels would have to wait at Port Qasim's outer anchorage," a section of the media reported.