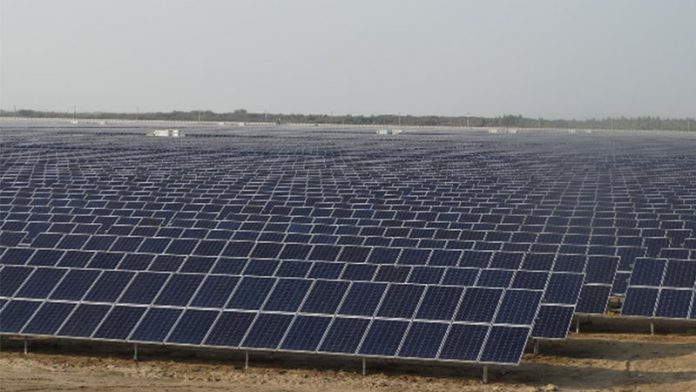 HYDERABAD: Khushhali Microfinance Bank (KMBL), Pakistan's largest microfinance bank, has partnered with Greenlight Planet, a global leader in solar home energy products, with a view to addressing Pakistan's energy consumption needs in a sustainable manner.
KMBL will now offer Greenlight Planet's Sun King a range of solar home systems and lighting solutions on easy installments to facilitate its customers.
The International Finance Corporation (IFC) introduced its associate, Greenlight Planet to Khushhalibank to facilitate financing options for quality verified solar lighting solutions at a consumer level. IFC's Lighting Pakistan Programme will also provide support in consumer awareness campaigns, training and market intelligence.
Talking about the accord, KMBL President Ghalib Nishtar said, "Khushhali Microfinance Bank is collaborating with Greenlight Planet to facilitate of Sun King through the provision of a range of transformational solar products to address energy issues of masses living in far-flung areas with a particular focus on off-grid areas. This move will also positively impact the livelihoods of people in these areas."
He said KMBL was looking forward to expanding Greenlight Planet's footprint across Sindh and enable affordable, clean and reliable Sun King-branded off-grid solar solutions for the customers.
Greenlight Planet Global Partnerships Manager Tariq Zaman on the occasion said, "This partnership marks a significant step towards using sustainable, clean energy to power Pakistan. Our endeavour will be to provide more sophisticated products across villages through continuous research and innovation based on consumer insights and customer engagement initiatives."
Given the energy crisis in the country, this strategic alliance envisages promoting the use of renewable energy by facilitating the bank's customers in accessing world-class renewable energy products on easy financing services. KMBL and Greenlight Planet will also initiate a social awareness campaign to educate the users about the benefits of shifting to renewable energy sources.
This service will be launched at Hyderabad, Thatta, Badin, Mirpur Khas, Tando Allahyar, and Nawab Shah, as KMBL is committed to supporting product innovation for the bottom of the pyramid markets that provide economic opportunities to the majority of the population in Pakistan.