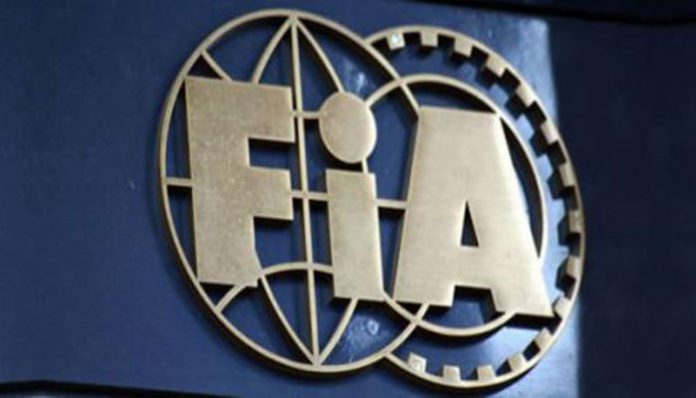 ISLAMABAD: The Federal Board of Revenue (FBR) has handed over to the Federal Investigative Agency (FIA)a list of 300 people who own undeclared properties in Dubai.
Sources privy to this development revealed that the FBR officials handed over the list to the FIA officials in a high-level meeting held at the FIA Headquarter last week, adding that FIA was already probing the matter on the instructions of the Supreme Court.
Sources said that out of the total 300 people who have undeclared properties in Dubai, 177 belonged to Sindh, 91 to Punjab, 27 to Islamabad, six to Khyber Pakhtunkhwa and two to Balochistan.
According to the list, the accused individuals include Waqar Ahmed (Punjab), Malik M Khan (Punjab), Mumtaz Ahmed (Sindh), Zaffar Ali (Punjab), Naushad Haroon (Sindh), Muhammad Amin (Sindh), Sheikh Muhammad Afzal (Punjab), Zubair Mueen (Punjab), Muhammad Iqbal (Punjab), Sheikh Tahir Majid Kapur (Sindh), Muhammad Farooq (Sindh), Islam Salim (Sindh), Agha Faisal (Baloshistan), Khalid Mahmood (Sindh), Riaz Ahmed (Punjab), Syed Muhammad Ali (Sindh), Ahmed Kamal (Punjab) Noor Elahi (Punjab), Abdul Aziz Rajkatwala (Sindh), Arshad Alam (Sindh), Syed Muhammad Iqbal Hussain (Sindh), Muahmmad Usman (Sindh), Syed Muhammad Shahbaz Nadeen (Sindh), Muhammad Arshad (Sindh), Abid Abdullah (Sindh), Abid Ali (Punjab), Ali Reza Muhammad Alladin (Sindh), Ghulam Mustafa Iqbal (Sindh), Anwar Yahya (Sindh), Nayyar Sheikh (Punjab), Muhammad Amin Bawani (Sindh), Faisal Hussain (Sindh), Raza Kamal Minhas (Sindh), Salman Ahmed (Punjab), Kashif Nazir (Islamabad), Abdul Qadir (Islamabad), Naveed Athar Hussain (Sindh), Rizwana Amin (Sindh), Usman Sadiq (Sindh), Navaid Ahmed Quershi (Sindh), Anjum Shabbier Khan (ISB), Rehana Khan (Sindh), Shahina Azhar (Sindh), Naureen Sami Khan (Islamabad), Abdur Rasheed Memon (Sindh), Amar Sadiq (Punjab), Ubaid Hasan Akhtar (Sindh), Muhammad Ali (Sindh), Fazia Perveen (Punjab), Muhammad Saleem (Sindh), and 250 others from all four provinces as well as from Islamabad.
The list included the names of property owners, number of properties, residential addresses, email addresses, mobile contacts, other telephone and social media profiles. For instance, a person from Lahore has 22 properties in Dubai, while another from Sindh owns 16 properties in Dubai.
According to sources, the FBR's Directorate of Intelligence and Investigation (Inland Revenue) had issued notices to the above-mentioned 300 people and sought details regarding their CNIN/NICOP/ and NTN. In addition, they were asked to provide sale and purchase agreement indicating the date of purchase and the consideration involved in the purchase of the said property.
Furthermore, FBR I&I had asked the accused people to give details of any other offshore assets held directly or indirectly by them or dependents. Details of the total amount of investment along with sources were also asked, while each individual was instructed to furnish year wise break-ups of the investments made in the above referred offshore assets and mode of transfer of funds for the purchase of the said property.
The department instructed the accused people to furnish details whether the owner had disclosed the above-mentioned information in his tax record under the tax laws of Pakistan, whether the investment was made out of the income earned in Pakistan, whether any income was/is being derived from the said assets, and whether the said income had been declared in tax record under the laws of Pakistan.