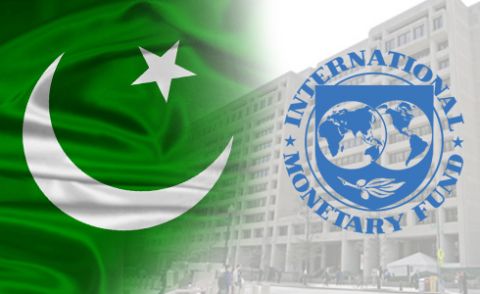 ISLAMABAD: The Pakistan government has been urged by the International Monetary Fund (IMF) to formulate a stringent taxation strategy in order to bring non-filers into the tax net, sources informed on Monday.
According to details, an IMF delegation held the third round of talks with officials from the Ministry of Finance and the Federal Board of Revenue (FBR), reports Dawn.
Sources said that the FBR officials briefed the IMF delegation on the country's taxation system.
In detailed meetings held on Monday with senior officials of the Ministry of Finance and Federal Board of Revenue (FBR), the IMF asked the government to raise more revenues and pay more focus towards outstanding structural reforms including the state-owned enterprises (SOEs).
The IMF team is being led by its mission chief for Pakistan, Harald Finger and the talks will enter its final phase of policy area in which the Pakistani side will now be led by the Finance Minister Asad Umar.
According to sources, the IMF delegation has voiced concerns over the revenue measures of the supplementary budget and contended they weren't enough to keep the fiscal deficit within the 5.1 percent mark as envisaged.
Moreover, sources disclosed the IMF team saw the reliance on provincial cash surpluses worth Rs286 billion other additional subsidy elements not included in the updated budgetary forecasts may cause slippages.
And on the external sector front, the IMF wanted the government to note the increasing global oil prices and economic conditions weren't conducive for exports.
Also, the sources shared the government was banking greatly on its engagements with some "friends" in the expectation they could give breathing space in the short-term and assist in thrusting any approach to the IMF past its 100 days mark.
As per an official, the IMF delegation had accumulated vast amounts of economic data from several departments and ministries, including the State Bank of Pakistan and the tax regulator.
And it has concluded consultative sessions on macroeconomic indicators, especially the most daunting energy-sector issues, details of the China-Pakistan Economic Corridor (CPEC) and the government's plan for structural reforms.
These structural reforms include the privatisation of loss-making SOEs like PIA, Pakistan Steel, two gas utilities namely the SNGPL and SSGCL, gas producers — OGDCL and PPL — and power sector entities.
The IMF has been provided with the latest data regarding new power sector arrears and its breakup which includes non-recoveries, line-losses, refunds held by the tax authorities on account of GST, accrued mark-up on non-payments and loan repayments/rollovers and causes for delays in tariff notification due to court cases.