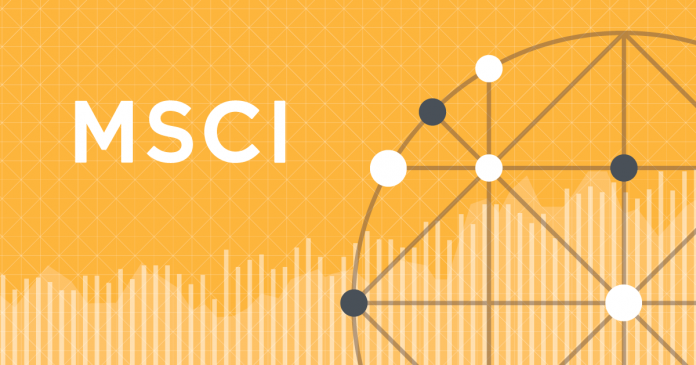 KARACHI: Among five companies including Habib Bank Limited (HBL) and the Oil and Gas Development Company Limited (OGDCL) hardly meet the criteria of Morgan Stanley Capital International (MSCI) Emerging Market (EM), while Muslim Commercial Bank (MCB), United Bank Limited (UBL) and Lucky Cement (LUCK) fall far behind in meeting requirement. Pakistan's current weight in MSCI-EM index is estimated at 0.06 per cent.
From Pakistan – HBL, OGDC, MCB, UBL and LUCK are only part of the standard MSCI-EM index.
However, it is unlikely that Pakistan will be removed from the MSCI-EM in the upcoming Semi-Annual review as a country's status is usually reviewed on an annual basis. MSCI representatives suggest that if at least 3 companies of a country (belonging to MSCI EM) do not meet the set MSCI rules, the country's status will be reviewed in the next annual MSCI review (May-Jun 2019) after which, investors will be allowed a year or so to adjust to the new rule.
MSCI is going to announce its Semi-Annual Index Review on November 13, 2018 (effective from Dec 3, 2018), which will be based on its framework for a country under three set rules including economic development, size and liquidity requirements and market accessibility criteria. The price cut-off for the upcoming index review will be any one of the last 10 business days of October 2018.
According to a report of Topline Securities for a country to be in MSCI Emerging Market (EM) index, at least three of its companies have to meet aforesaid benchmarks. While two criteria (Economic Development and Market Accessibility) are subjective, Size and Liquidity requirement for a company can be gauged through Free Float, Full Market Cap and 15 per cent Annualized Traded Value Ratio (ATVR) and the company has to meet all three quantitative criteria (Free Float, Full Mkt Cap and ATVR) to be part of standard MSCI EM index.
MSCI's current threshold for Free Float and Full Market Cap requirement is $797 million and $1594 million, respectively. However, the market cap requirement is reviewed semi-annually. The upcoming review will be based on revised market capitalization.
To date, the KSE-100 index lost market capitalization of $19 billion (down 1,674 points or 4.1 per cent) on the back of pressure on external account front while Dollar against Pak-Rupee appreciated 21 per cent in 2018.
An analyst highlights that there had been across the board selling in emerging markets lately due to a shift in geopolitical balance (US-China trade war and Turkey's spat with the US to name a few) where emerging market currencies also lost ground against the dollar.
In the last year (in its semi-annual review in November 2017) when MSCI demoted ENGRO from its standard MSCI EM to small caps, the said exclusion was based on an upward revision of its market cap requirement. Emerging markets in Jan-Oct 2017 were up 29 per cent while a market capitalization criterion was revised up by 16 per cent, the analyst added.
Since emerging markets are under pressure (down 15 per cent in 2018), there is a likelihood that MSCI may revise down its market cap requirement. If Free Float requirement is revised down by around 15 per cent there is a chance that HBL, OGDC and MCB may hold the ground in MSCI EM index.
In case LUCK and UBL are removed from the MSCI EM Index, potential outflow is estimated at $54-71 million.