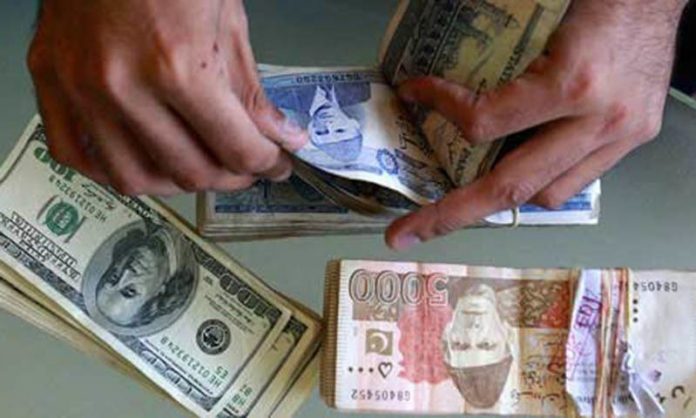 KARACHI: The rupee bounced back in the kerb market on Thursday for a second consecutive day as it gained up to Rs2 against the dollar to touch Rs133 on news that China had welcomed Saudi Arabia as a new partner in the China-Pakistan Economic Corridor (CPEC).
The rupee has regained 5 percent of its value against the dollar in the previous two days from Rs140 on Tuesday, reports Express Tribune.
According to the State Bank of Pakistan, the rupee went up by Rs0.16 to Rs133.80 on Thursday from its closing rate of Rs133.64 on Tuesday in the inter-bank market.
The rupee had experienced its largest single-day decline of 7.5 percent or Rs9.371 in inter-bank trading on Tuesday, closing at Rs133.64 after the government announced on Monday it would be approaching the International Monetary Fund (IMF) for a bailout.
This is the fifth devaluation of the rupee since December 2017, which has seen the local currency losing a cumulative 27 percent of its value against the greenback.
On Thursday, the country's foreign exchange reserves plunged by another $100 million to $8.3 billion which was barely enough to provide 1.5 months of import cover, as per the central bank.